We've all heard the saying that "breakfast is the most important meal of the day," however, for many, getting a healthy breakfast can be a rarity. Getting a nutritious and well-balanced start to your day will set the standard for how you navigate the rest of your daily obligations, so why compromise on eating and feeling good? Here are some healthy and easy breakfast foods that will help get your day going on the right foot:
Eggs are perhaps one of the most popular and versatile breakfast options one could have. Studies have shown that eating eggs at the beginning of your day can help increase feelings of fullness, which will reduce the risk of unhealthy snacking and reduce your calorie intake before your next meal. Eggs are also a major source of protein, antioxidants to help muscle function, and choline; a nutrient known for improving heart and liver health. 
Greek yogurt is an easy and delicious way to begin your day. It's made by straining whey and other liquid produced from milk curds. This process creates a much creamier yogurt that's heavily concentrated in protein, especially when compared to more standard yogurt options. Greek yogurt also helps aid your body's natural digestion process for future meals throughout the day due to its high concentration of probiotics. 
Oatmeal is made from ground oats, which as many of us know is high in fiber. The specific fiber in oatmeal is called oat beta-glucan, and this specific strain has major health benefits such as reducing cholesterol. Oatmeal is also rich in antioxidants which can help reduce blood pressure and improve overall heart health. If you're an individual who eats a gluten-free diet, oats in general are an amazing choice for getting daily nutrients without risk of upsetting your stomach. 
Chia seeds have risen in popularity greatly throughout the past few years as a breakfast option. Many opt to put them in their fruit smoothies or protein shakes, but they really can be used on almost anything. Chia seeds are known for their extremely high fiber concentration, which helps the body absorb water and boost metabolic activity. 
Berries of any kind are jam packed with antioxidants, high in fiber, yet low in sugar. The specific antioxidant found in most berries (blueberries, raspberries, strawberries, etc.) is called anthocyanin, which helps protect your heart health and reduce internal inflammation. Berries are also great for helping reduce one's cholesterol levels when paired with the right foods. 
Nuts are a great source of magnesium, potassium, and monounsaturated fats, which basically means they're amazing for your heart health. They're also a great food/snack to eat if you're trying to lose weight, as they're filling, and high in calories but not enough that your body will absorb all the fat that comes with them. Topping Greek yogurt or oatmeal with 2 tablespoons of chopped nuts will not only give you a delicious boost to start your day, but will also provide you with a myriad of nutrients. 
If you like to start your day with a little caffeine boost, instead of reaching for the coffee right away consider making a glass of green tea. Green tea contains about half the amount of caffeine in a cup of coffee, so keep that in mind if you really need that extra help in the morning to wake up. However, unlike coffee, green tea contains the antioxidant EGCG, which works to protect your brain, nervous system, and heart from potential damage.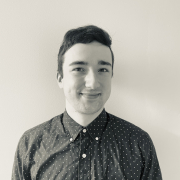 Eric Mastrota is a Contributing Editor at The National Digest based in New York. A graduate of SUNY New Paltz, he reports on world news, culture, and lifestyle. You can reach him at eric.mastrota@thenationaldigest.com.
https://media.thenationaldigest.com/wp-content/uploads/2020/08/18155634/Health-Breakfast-400x400-1.jpg
400
400
Eric Mastrota
https://media.thenationaldigest.com/wp-content/uploads/2019/12/23173823/The-National-Digest-785x60-1.png
Eric Mastrota
2020-08-18 15:27:25
2020-08-19 14:54:25
Healthy Breakfast Foods To Get Your Day Started Right