Former Miami Dolphins head coach Brian Flores has sued the National Football League, as well as three teams — the New York Giants, Denver Broncos, and the Dolphins — alleging discrimination played a part in both his firing and in the interview processes for Denver and NYG.
The 58-page lawsuit was filed in Manhattan federal court Tuesday by Wigdor Law LLP, and seeks class-action civil. In addition to the three teams and the league, the lawsuit also acknowledges "John Doe Teams 1 through 29" as defendants.
Flores, 40, coached for Miami from 2019 to 2021, compiling a 24-25 record with two winning seasons. He claims Dolphins owner Stephen Ross attempted to incentivize the head coach to "tank" — a phrase for teams losing on purpose to further their draft standing — after he was hired in 2019 by offering $100,000 for every loss.
According to Flores, after the team saw victories late in the season, Dolphins general manager Chris Grier to him Ross was "mad" about Miami's on-field success. Flores states that Ross tried to pressure him into recruiting a "prominent quarterback," which would have violated the NFL's tampering rules.
Ross then invited Flores for lunch on a yacht in winter 2020, where he told Flores that the quarterback was "conveniently" arriving for an impromptu meeting. Again refusing to tamper, Flores left. According to the Palm Beach Post's Joe Schad, that quarterback was Tom Brady, who became a free agent in March of that year and later signed with the in-state rival Tampa Bay Buccaneers. Flores and Brady overlapped from 2004 to 2018 as members of the New England Patriots.
Following this incident, Flores alleges he was "treated with disdain" and made out to be someone who was difficult to work with. After Flores was fired — to the surprise of many at the time — on Jan. 10, he began interviewing for several head coaching vacancies around the league.
Flores contends that the Giants interviewed him simply to comply with the Rooney Rule, which requires NFL teams to interview minority candidates for head coaching and front office positions. The rule, established in 2003, has been adjusted a number of times in the last two decades.
Flores spoke with the Giants on Zoom on Jan. 18, shortly before the Giants — undergoing major personnel changes this offseason — named former Buffalo Bills assistant general manager Joe Schoen to their GM role. The next day, Schoen finalized Flores' second interview for Jan. 27. Hours later, Flores texted with Patriots' HC Bill Belichick, who told Flores, "Sounds like you have landed [the job] – congrats!!"
Flores confirmed he had an interview for Thursday and felt he had a shot at it, to which Belichick replied he heard from Buffalo and New York he was "their guy." Flores then asked Belichick whether he was talking to him or former Bills offensive coordinator Brian Daboll, who the Giants named their new HC on Jan. 28. Belichick confirmed he thought he was talking to Daboll.
"Sorry – I f****d this up. I double checked & I misread the text. I think they are naming Daboll. I'm sorry about that. BB"
Flores also claims that during his 2019 interview with the Denver Broncos, team officials — including then-general manager John Elway — showed up disheveled and hungover, alleging they were heavily drinking the night prior. The Broncos would later hire Vic Fangio.
In response to the lawsuit, the NFL stated they are "deeply committed to ensuring equitable employment practices" and continue to make process in providing equal opportunities. However, the NFL also said Flores' claims are without merit, and that they will defend against them.
New York commented that they "are pleased and confident" with their hiring process, having interviewed a number of diverse candidates, while the Dolphins denied the allegations and added they are proud of the diversity within their organization.
Following the firings of Flores and David Culley from the Houston Texans, there is now only one black head coach (Mike Tomlin) in the NFL, which equates to 3.1% of all head coaches being black. Additionally, just 35-45% of assistant coaches are black, while no owners are black.
In addition to stating that in certain ways, the NFL is racially segregated and operated "much like a plantation," the lawsuit lists a number of reliefs Flores is seeking, which includes increasing and incentivizing diversity in ownership and coaching, increasing objectivity in hiring and termination decisions for prominent roles, and seeing complete transparency in pay for GMs, HCs, and coordinators.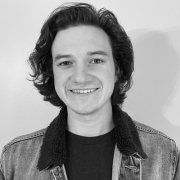 Andrew Rhoades is a Contributing Reporter at The National Digest based in New York. A Saint Joseph's University graduate, Rhoades' reporting includes sports, U.S., and entertainment. You can reach him at andrew.rhoades@thenationaldigest.com.
https://media.thenationaldigest.com/wp-content/uploads/2022/02/03121054/NFL-400x400-1.jpg
400
400
Andrew Rhoades
https://media.thenationaldigest.com/wp-content/uploads/2019/12/23173823/The-National-Digest-785x60-1.png
Andrew Rhoades
2022-02-03 10:00:23
2022-02-03 12:11:02
Brian Flores Sues Three Teams, NFL While Alleging Racism In Hiring Process