The Green Bay Packers have no plans to trade Aaron Rodgers, and believe the star player will be playing for the team for 2021 and beyond. General Manager Brian Gutekunst spoke about Rodgers after ESPN reported that Rodgers was disgruntled with his team and apparently told some members of the organization that he doesn't want to return to the Packers. 
"We've been working through this for a little while now, and I just think it may take some time. But he's a guy that kind of makes this thing go. He gives us the best chance to win, and we're going to work towards that end."
Rodgers is under contract until 2023, however, he doesn't have guaranteed money left on his deal. Gutekunst said the lines of communication between Rodgers and the Packers has been open throughout the offseason, and claimed that the Packers never told Rodgers they would trade him, and emphasized the opposite. 
"We're not going to trade Aaron Rodgers." 
Part of Rodgers' unhappiness reportedly stems from last year's draft when the Packers didn't inform him of their decision to trade up and draft his potential replacement, Jordan Love. 
"I certainly look back to last year's draft and just kind of maybe some of the communication issues we could have done better. There's no doubt about it. The draft's an interesting thing. It can kind of unfold differently than you think it's going to unfold, and it happens pretty fast. But certainly, I think, looking back on it sitting where we sit today there could have been some communication things we did better," Gutekunst said. 
"I'm not going to speak for Aaron, but I think obviously we have a really good team and I do think he'll play for us again."
"Like I said, we're going to work towards that and we've been working towards that on a number of different fronts. The value that he adds to our football is really immeasurable, you know what I mean? He brings so much to the table not only as a player but as a leader. He's so important to his teammates, to his coaches, so yeah, that's the goal," Gutekunst explained. 
"I think we obviously have a very good football team here, we have a great organization, we're very committed to him and I think as the lines of communication have been open, I'm just optimistic that that's what's best for the Green Bay Packers and I truly believe that's what's best for Aaron Rodgers, as well."
Former Packers coach and current Cowboys coach, Mike McCarthy, spoke to the press this week about Rodgers and the draft in general: "I think it's like everything in this business. Look, I don't think anything ever surprises you, and things like that go on. Conversations, I think, are always going on when it comes to player acquisition. Obviously no one knows the impact that Aaron Rodgers has made on the Green Bay Packers but, yeah, I haven't given it much thought. Obviously I didn't see anything happen today, so … good news story."
"It's kind of a hypothetical and it's kind of, like I said, our desire is to have Aaron as our quarterback leading this team and competing for championships. So, it's a little bit hypothetical, so we'll get to that. We'll cross that bridge when we get to it," Gutekunst concluded.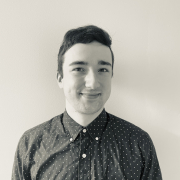 Eric Mastrota is a Contributing Editor at The National Digest based in New York. A graduate of SUNY New Paltz, he reports on world news, culture, and lifestyle. You can reach him at eric.mastrota@thenationaldigest.com.
https://media.thenationaldigest.com/wp-content/uploads/2021/04/30132158/Green-Bay-Packers.jpg
400
400
Eric Mastrota
https://media.thenationaldigest.com/wp-content/uploads/2019/12/23173823/The-National-Digest-785x60-1.png
Eric Mastrota
2021-04-30 13:12:30
2021-04-30 13:24:49
Green Bay Packers General Manager Claims Team Is 'Committed' To Aaron Rodgers