In a Tuesday news briefing, Teton County coroner Brent Blue confirmed what so many expected and feared – that Long Island native Gabby Petito's death was a homicide by strangulation through "human force" after her remains were examined following their discovery weeks prior.
While Blue explained it is possible for strangulation to occur by other means, such as mechanical, paperwork explicitly states it was "manual strangulation and throttling," which could not have been done by an animal.
Appearing on "Anderson 360," Blue told Anderson Cooper that Petito's body was left in the wilderness for about three-to-four weeks, although the exact date of her death is difficult to pinpoint due to variables such as weather.
Important details, such as what condition the remains were found in or how the remains were found, were left out of the report. However, Blue confirmed that the autopsy revealed more information that was withheld from the public due to ongoing investigations.
Blue also explained that having to work on the case was "quite the media circus and continues to be," and made an assumption that this was a case of domestic violence.
Speaking to Fox News, criminal defense attorney Mark Eiglarsh said that Petito's strangulation will likely result in a first-degree murder charge for the arrested suspect – which all signs seem to be pointing is fiancee Brian Laundrie, 23, who was the last person to be with Petito, 22, in August.
"I think there's a strong argument that if premeditation didn't exist prior to the physical contact, it certainly was developed at some point during the strangulation."
Criminal defense attorney Stuart Kaplan told Fox News that the autopsy has likely revealed enough information in private to either disregard Laundrie as a suspect, or connect him to the homicide. While Laundrie has yet to be charged for murder, he is the prime "person of interest" to the police and FBI, and is wanted for the unauthorized use of a debt card.
Laundrie and Petito, who both shared a love for nature, left from New York in mid-June for a four-month cross-country road-trip that would take them through multiple national parks and landmarks. Despite their engagement, the two appeared to have a rocky and unstable relationship at times.
On Aug. 12, the couple were pulled over by police for a domestic disturbance. Then, on Aug. 27, the two were once again seen fighting in a restaurant. Sources told ABC News that Petito left in tears while Laundrie looked "pissed off."
The restaurant would be the last place Petito was seen alive, while Laundrie arrived back to his home in North Port, Florida on Sept. 1 in Petito's white van – alone.
After returning, Laundrie and his family were reportedly uncooperative with authorities. Laundrie then managed to slip away to go "hiking" and has been missing since Sept. 14. This resulted in a currently on-going nationwide manhunt that has specifically targeted the Carlton Reserve, which has more than 80 miles of hiking trails.
Despite the intense amount of coverage this story has received, there are still no confirmed sightings of Laundrie. Of course, there's no guarantee that Laundrie is even still alive. Laundrie's sister Cassie called him a "mediocre survivalist" in an interview with ABC News.
Additionally, WESH went over the numerous obstacles that Laundrie would currently be facing in the wilderness. The Reserve is home to dangerous wildlife such as alligators, bears, hogs, snakes, and even reportedly panthers.
Mix in other factors such as the "difficult" Florida climate, Laundrie's likely decreasing state of mind, his lack of food, water, and supplies, and the overall outlook is potentially grim. The general feeling of survival experts that spoke to CNN is that Laundrie is no longer in the area, or he isn't alive.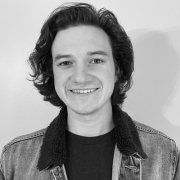 Andrew Rhoades is a Contributing Reporter at The National Digest based in New York. A Saint Joseph's University graduate, Rhoades' reporting includes sports, U.S., and entertainment. You can reach him at andrew.rhoades@thenationaldigest.com.
https://media.thenationaldigest.com/wp-content/uploads/2021/10/13150353/Crime-Investigation-400x400-1.jpg
400
400
Andrew Rhoades
https://media.thenationaldigest.com/wp-content/uploads/2019/12/23173823/The-National-Digest-785x60-1.png
Andrew Rhoades
2021-10-13 15:00:50
2021-10-13 15:04:42
Cause Of Gabby Petito's Death Revealed To Be Strangulation