Black Lives Matter protests have been occurring all across the world for the past couple of months in wake of the untimely death of George Floyd, Breonna Taylor, Elijah McClain, and countless other black individuals at the hands of the police. One of the newest aspects of these demonstrations calls for a removal of countless statues and monuments that honor historical figures who were either slave owners, political figures who made racist policies targeted at black people, etc. 
In Bristol, UK, protestors made headlines last month when they tore down a statue of Edward Colston, a slave trader from the 17th century. Once they tore down the statue they dumped it into the River Avon, a body of water Colston often used to bring black people into the UK to be traded as slaves. 
Now, the city has decided to reckon their past mistake of honoring Colston and instead have mounted a new statue that honors the Black Lives Matter movement. Marc Quinn is the British artist who was hired to create the new statue, which now depicts a young woman standing with her fist raised in a Black Power salute in the same exact spot that Colston's statue stood for decades. 
The statue is inspired specifically by Jen Reid, a Bristol resident whose photo has circulated social media within the past month after she climbed up onto the empty podium where Colston's statue once stood and raised her fist. After Quinn contacted Reid he made a life-sized sculpture of her based off the photograph using black resign.
"It is such a powerful image, of a moment I felt had to be materialized, forever. I contacted Jen via social media to discuss the idea of the sculpture and she told me she wanted to collaborate."
Quinn stated that his friend was the one who initially showed him the photograph of Reid and right away he thought to himself "how incredible it would be to make a sculpture of her." The sculpture is officially titled "A Surge of Power (Jen Reid) 2020," and unfortunately will only be temporarily erected where it currently stands. 
Quinn didn't receive permission to erect the statue there, however, if it sells before it's forcibly removed, Quinn claims the money made will be donated among two charities that will be chosen by Reid and work to promote the inclusion of Black history in school curriculums. The goal of the statue is to "highlight the unacceptable problem of institutionalized and systemic racism" and force individuals with privilege to confront the ways in which they've fueled that fire. 
Reid also spoke with media outlets, claiming that her climbing onto the statue's platform during the June demonstration was a complete impulse decision. The protest itself was on June 7th in Bristol and brought in an estimated 10,000 participants. She claimed she initially agreed to collaborate with Quinn in order to "keep the journey towards racial justice and equality moving." 
"It's about Black children seeing it up there. It's something to feel proud of, to have a sense of belonging, because we actually do belong here and we're not going anywhere."
The trend of tearing down statues and petitioning for their removal based on the individuals depicted having extremely racist pasts is growing large all around the world. As protests continue throughout America and the rest of the world every single day, one of the goals will now be to replace them all with individuals who made real lasting impacts on the history of this country.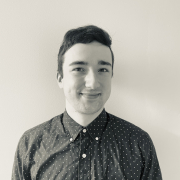 Eric Mastrota is a Contributing Editor at The National Digest based in New York. A graduate of SUNY New Paltz, he reports on world news, culture, and lifestyle. You can reach him at eric.mastrota@thenationaldigest.com.
https://media.thenationaldigest.com/wp-content/uploads/2020/06/22150126/Edward-Colston-Statue-400x400-1.jpg
400
400
Eric Mastrota
https://media.thenationaldigest.com/wp-content/uploads/2019/12/23173823/The-National-Digest-785x60-1.png
Eric Mastrota
2020-07-15 16:05:19
2020-07-15 17:01:24
Edward Colston Statue Replaced With Sculpture Of Black Lives Matter Protester