Coronavirus concerns have been saturating our media feeds and everyday lives in general. We're only a few weeks into quarantine, but it's already very clear that the world is ready to get back to a sense of normalcy. However, that won't be able to happen until a solid drug treatment or vaccine is produced, as reducing the spread of the virus while protecting those who are infected is top priority. One London-based tobacco company announced Wednesday that they might be on the cusp of creating a potential coronavirus vaccine.  
British American Tobacco has corporate offices and factories based here in the United States. In the state of Kentucky they have a facility that works with a service known as Kentucky BioPressing (KBP). This is one of the company's US biotechnology subsidiaries, and they claim to potentially have made a vaccine formula using proteins extracted from tobacco leaves that could be ready to use as early as June. 
Executives from KBP think that by then they can have up to 3 million vaccines readily available for all who need it. They would be developing the vaccine on a non-profit basis as well, however, in order to afford doing so the corporation needs financial support from the government and manufacturers, who all want this to be over just like the rest of us.
Currently, the tobacco company is in the pre-clinical testing phases of the vaccine. What they've done so far is take a cloned portion of the coronavirus's genetic makeup to make antigens. Antigens are the substances within our bodies that spark an immune response when a foreign bacteria or virus is within our system, they're also the main ingredient in most vaccines. 
The coronavirus antigens are extracted and purified by the professionals working at KBP. Once pure, the antigens would be injected into the body like any other vaccine to begin working. 
"We believe we have made a significant break-through with our tobacco plant technology platform and stand ready to work with governments and all stakeholders to help win the war against COVID-19," David O'Reilly, the company's director of scientific research, said in a statement.
British American Tobacco is also collaborating with the Food and Drug Administration as well as British health authorities on launching real clinical trials as soon as possible, as previously stated, all industries in the world have the common goal of eradicating this rampant virus. 
Back in 2014, British American Tobacco also worked on the development of an Ebola vaccine, which never was fully approved by the FDA, however, they're still working to develop that one even though the Ebola epidemic has been more than under control for the past few years.
While we wait for a vaccine and solid drug treatment to be developed, it's important to remember all of the policies that are already being enforced. Certain parts of the world aren't as strictly locked down as other countries, however, that doesn't mean that every single person on this planet shouldn't be taking this seriously and distancing themselves from everyone. Keep washing your hands consistently, and disinfect anything that you're bringing into the home (groceries, mail, etc.). This will all hopefully be over soon, but in the meantime all we can do is wait.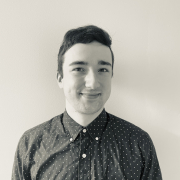 Eric Mastrota is a Contributing Editor at The National Digest based in New York. A graduate of SUNY New Paltz, he reports on world news, culture, and lifestyle. You can reach him at eric.mastrota@thenationaldigest.com.
https://media.thenationaldigest.com/wp-content/uploads/2020/04/01165855/Tobacco-Plant-400x400-1.jpg
400
400
Eric Mastrota
https://media.thenationaldigest.com/wp-content/uploads/2019/12/23173823/The-National-Digest-785x60-1.png
Eric Mastrota
2020-04-01 16:15:57
2020-04-09 15:49:50
A Tobacco Company Is Working On A Plant-Based Coronavirus Vaccine