Forever 21 made major headlines back in September when it was revealed that they filed for a Chapter 11 bankruptcy. Now, as all of the documentation and business ends are being tied, it's at the point in the bankruptcy process where buyers begin to enter the conversation and make some offers to the major retailing chain. 
As of this week, Simon Property Group and Brookfield Property Partners, both major mall owners in America, are at the top of the list, as both are offering to buy the rights to Forever 21 for $81 million in a joint deal. The two major companies decided to join forces due to the fact that they're both Forever 21's largest landlords, and this wouldn't be the first time the two have joint forces to save a dying, yet loved, retail brand. 
Back in 2016 both Simon and General Growth Properties (which is now fully owned by Brookfield) saved Aeropostale, another popular teen retail giant who was filed for bankruptcy. Like Forever 21, Aeropostale was a major retailer in a majority of both companies mall properties throughout America. 
"Simon and others are trying to keep occupancy high at their malls. They don't want to trigger a clause that lets other retailers at the shopping center ask for a lower rent or eventually get out of a lease. Still, Simon and others remain 'strategic' regarding which retailer to buy," said Mark Hunter, managing director leading CBRE's mall management.
Hunter's point here is the exact same reasoning that both Simon and Brookfield (General Growth at the time) acquired Aeropostale in 2016. It's the same concept as when one is trying to sell their home; when mall property owners have a greater demand on their end to fill hundreds of large retail spaces and sell, it's more likely they'll have to decrease the rent pricing to raise buyer interest. If this were to occur, other retailers within the mall would want their rent to match, as that just seems fair, so to save themselves from that hassle, it's easier to just buy the retailer so they can remain exactly where they are. 
It's an unfortunately common situation; as online retailers expand their product listings and market, and younger generations continue to change their shopping habits to match, even the "fast-fashion" giants can't keep up. Back during the Great Recession, fast-fashion brands such as H&M, Forever 21, and Charlotte Russe really began thriving. There cheap pricing and imitation of other more expensively branded clothing from stores, such as Urban Outfitters, BDG, and Levi's, appealed to the masses, especially in teen shoppers which make up a huge majority of the mall shopper market. 
However, because of their increase in success back in 2008 Forever 21, and other retailers who are now finding themselves in financial trouble, the brand thought they could survive a mass expansion of where their stores were located throughout the world. This over-compensation during a time when online shopping was really coming into fruition lead to the closing of hundreds of stores within the past decade that lead to their eventual filing for bankruptcy. 
"As of the bankruptcy filing, it operated about 800 stores worldwide, including more than 500 stores in the U.S. The company said at the time of the filing that it would still operate its e-commerce business, which accounts for 16% of total sales," (ABC). 
While Simon and Brookfields offer is currently the top bid, other interested buyers still have until February 7th to make a higher offer. If Simon and Brookfield don't acquire Forever 21, they'll still be compensated $4.6 million as a sort of "break away" fee. The final ruling for the acquiring of the brand will be made on February 11th.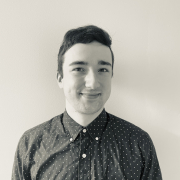 Eric Mastrota is a Contributing Editor at The National Digest based in New York. A graduate of SUNY New Paltz, he reports on world news, culture, and lifestyle. You can reach him at eric.mastrota@thenationaldigest.com.
https://media.thenationaldigest.com/wp-content/uploads/2020/02/04163623/Forever-21-400x400-1.jpg
400
400
Eric Mastrota
https://media.thenationaldigest.com/wp-content/uploads/2019/12/23173823/The-National-Digest-785x60-1.png
Eric Mastrota
2020-02-04 11:26:55
2020-04-09 15:50:26
Forever 21's Landlords Will Buy It Out Of Bankruptcy