New York City is in the middle of some major lock-down protocols that are greatly affecting many local businesses as a result of the coronavirus pandemic. Restaurant and bar owners are especially struggling to figure out how to keep their businesses afloat during a time where going to their establishments is banned. While this is causing a lot of distress among business owners, many are getting creative when it comes to making money and supporting themselves. 
Thanks to some help from NYC's relief efforts, some distillery companies that are based in Brooklyn are attempting to keep their facilities open by making artisanal hand sanitizer to deliver to their customers when they place any liquor/beer orders. 
"I never thought in my life that I'd be in the hand sanitizer business," Greenhook Ginsmiths founder, Stephen DeAngelo, said in a recent interview.
Liquor stores are able to stay open as an "essential business" under new restrictive policies being enforced here in New York as long as their physical place of business remains closed. Instead, customers can call in or go online to place their alcohol orders and, depending on the specific business, patrons will either be able to get their orders delivered right to them, or will have to go pick it up outside. 
Brooklyn Gin distilleries, Greenhook Gin and St. Agrestis are just two examples of alcohol distributors that are now getting creative with their quarantine delivery packages. Both companies are giving their customers a small bottle of home-made hand sanitizer free with every order. The specific offer is being given to those living in Manhattan, Brooklyn and Queens, at least for these two specific distilleries. 
As of this week (March 24th) New York Governor Andrew Cuomo has announced that NYC alone has almost 15,000 cases of the novel coronavirus, making quarantining and social distancing the number one priority in terms of preventing that number from increasing. In order to further help prevent the spread of this virus, the Alcohol, Tobacco, Trade and Tax Bureau's have all issued an advisory that alloys distilleries all across the United States to legally make and distribute hand sanitizer. 
Part of that advisory also states that all the hand sanitizer that these distilleries give to their customers must be tax-free, but they can still charge for it if they want. Greenhook Gin immediately switched their production initiatives with the passing of this advisory, and is using their resources to give away their artisanal hand sanitizer to local hospitals in the city, which are all currently running extremely low on pandemic related supplies. 
"I don't think the future is too bright for gin right now. This helps to keep my staff busy at this time, and we're doing a lot of good for the hospitals as well," DeAngelo said. 
These homemade hand sanitizers are made by using a combination of distillate, which is an ingredient that also is typically used in the production of gin due to its alcohol content, and gel. Customers have described the sanitizers as having a juniper scent, which again is a main ingredient in gin. 
Originally, the idea of alcohol companies making hand sanitizer came from a viral report that stated that Tito's Vodka could be used as a disinfectant since it contains 40% alcohol; even though most hand sanitizers are at the very least 60%. The World Health Organization has since debunked this report, but has encouraged consumers to support local businesses who are actually making legally usable sanitizing products during this time of global panic.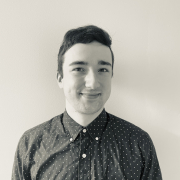 Eric Mastrota is a Contributing Editor at The National Digest based in New York. A graduate of SUNY New Paltz, he reports on world news, culture, and lifestyle. You can reach him at eric.mastrota@thenationaldigest.com.
https://media.thenationaldigest.com/wp-content/uploads/2020/03/25163029/Woman-with-Hand-Sanitizer-400x400-1.jpg
400
400
Eric Mastrota
https://media.thenationaldigest.com/wp-content/uploads/2019/12/23173823/The-National-Digest-785x60-1.png
Eric Mastrota
2020-03-25 15:22:31
2020-04-09 15:49:52
Gin And Vodka Distilleries Are Now Making Hand Sanitizer To Cope With Coronavirus Pandemic