Like every industry in the world currently, the New York real estate market has had to make major adjustments to the way it runs during the Covid-19 pandemic. The biggest adjustment has been for smaller companies coping with a slowing of sales and an oversupply of luxury listings. However, in an unexpected turn of events Italian real estate buyers are seeking to invest their money in New York real estate. 
Italy has obviously taken a major economic toll throughout this pandemic, as they were one of the countries hit the hardest back in March/April. Now, investors from the country are seeing the potential for better deals in New York when compared to the current real estate climate in Italy. 
Andrea Pedicini is an Italian native who works for the major New York real estate firm, Corcoran. Pedicini recently spoke with the media about how he's always worked with investors from his home country even before the pandemic, however, as Italy began easing its lockdown restrictions, he noticed a major influx in inquiries from new and repeat clients from the country. 
"In times like this, Italians look at New York as literally a safe haven. I'm currently working with more than 30 new leads, all eager to invest in New York-area real estate in the next six to nine months."
Pedicini also recounted how he, and many other agents, have begun advertising more heavily on social media as a way of attracting more international investors. Sergio Iorio is one of Pedicini's long-time clients that Pedicini advertises on his accounts. Iorio owned properties in Brooklyn's DUMBO neighbourhood, and the Upper West Side, both of which have doubled in value thanks to the market and Pedicini. 
While timing the market is always difficult, with the current state of the world clients have more wiggle room when it comes to negotiating, and more sellers are growing desperate. Iorio himself, who is the CEO of Italmatch Chemicals  one of the largest chemical companies in Europe, has been encouraging his investor friends to take full advantage of the situation in New York currently. 
"I would like to continue to invest a percentage of my assets into New York because I believe in the long term."
Most international investors are mainly interested in townhouses and well-managed smaller boutique buildings, as previously stated, these types of listings are saturating New York's market right now. Having sellers and agents essentially lose three months of the traditionally very busy spring real estate season has been damaging, but international investments during the summer could help the industry slowly regain momentum as the rest of the economy also recovers. 
However, while there's been an extreme increase in international buyer interest in New York real estate, most are still waiting to pull the trigger until a new sense of normalcy is brought on by the slowing of this pandemic. Many agents do believe that this interest will help fuel the economy as the months progress, especially considering this is not the first time the industry has endured a lull in sales due to international/national tragedies.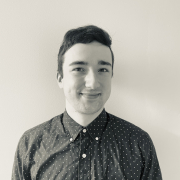 Eric Mastrota is a Contributing Editor at The National Digest based in New York. A graduate of SUNY New Paltz, he reports on world news, culture, and lifestyle. You can reach him at eric.mastrota@thenationaldigest.com.
https://media.thenationaldigest.com/wp-content/uploads/2020/06/30163237/NYC-Real-Estate-400x400-1.jpg
400
400
Eric Mastrota
https://media.thenationaldigest.com/wp-content/uploads/2019/12/23173823/The-National-Digest-785x60-1.png
Eric Mastrota
2020-06-30 15:55:26
2020-06-30 16:32:50
International Buyers Investing In New York Real Estate Market