The Tampa Bay Buccaneers have announced the release of wide receiver Antonio Brown following his debacle in Week 17's game against the New York Jets. Leading up to the release, Brown — a seven-time Pro-Bowler — accused head coach Bruce Arians of attempting to play him despite having an ankle injury. On Monday, Arians stated that Brown had not informed him of an injury on game day.
"While Antonio did receive treatment on his ankle and was listed on the injury report the week leading up to last Sunday's game, he was cleared to play by our medical team prior to the start of the game and at no point during the game did he indicate to our medical personnel that he could not play," the team said in a press release.
The wide receiver will now hit the waiver wire, and any team that successfully claims him will have to pay the remainder of his salary.
Brown's tumultuous time with Tampa Bay came to a head when, during Sunday's game, Brown suddenly took off his jersey on the sidelines, leaving him shirtless. He then went into the endzone — with both teams on the field at the time — jumped around while engaging with the crowd, and left the game.
Before he left, Brown had a conversation with Arians. While Brown claimed the talk revolved around being forced to play despite being injured — with Arians telling him he was cut when Brown refused — Arian's account tells a different story.
In his opening statement regarding the release, Arians explained that Brown problem was that he wasn't getting the ball, and was upset with who was being targeted up until halftime. "That's when I said you're done, get the f*** out of here."
Brown released texts messages between him and the coach on social media, which shows them discussing the injury in question. The messages, which take place from Dec. 30 to Jan. 1, show Brown sent Arians a picture of him receiving treatment on his ankle while saying if he feels better, he wants to be out on the field.Arians told Brown to come see him in the morning and they would "talk it out," adding he wanted Brown with them if he was ready to play.
Brown's ankle injury flaring up again is certainly possible, but taking into his history of not being completely truthful about specific instances, it's more likely there are multiple sides to the story.
The incident comes weeks after Brown was suspended for violating the NFL and NFLPA's COVID-19 protocols by possessing a fake vaccination card. Brown remained silent about the suspension, simply saying he didn't want to talk about it.
Brown has also gone after teammate and quarterback Tom Brady, who played a significant factor in bringing Brown to Tampa Bay in the first place. Brown released messages of him talking to Alex Guerrero — Brady's trainer — accusing him of charging $100,000 while not working with Brown.
However, Brown's caption and that texts seem to contradict each other. In the messages, Brown asks for $50,000 back, seemingly showing that Guerrero worked with Brown in some capacity, just not up to the full amount agreed upon.
In seven games this season, Brown has accumulated 42 receptions, 545 receiving yards and four touchdowns. Along with the suspension, Brown also missed several weeks due to the ankle injury.
Even if Brown wins this dispute, his chances of reappearing in the NFL look bleak. In addition to potential fines and a suspension heading his way for his actions, teams were already wary of the 33-year-old's controversial past.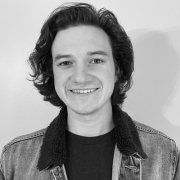 Andrew Rhoades is a Contributing Reporter at The National Digest based in New York. A Saint Joseph's University graduate, Rhoades' reporting includes sports, U.S., and entertainment. You can reach him at andrew.rhoades@thenationaldigest.com.
https://media.thenationaldigest.com/wp-content/uploads/2022/01/07110529/Tampa-Bay-Buccaneers-400x400-1.jpg
400
400
Andrew Rhoades
https://media.thenationaldigest.com/wp-content/uploads/2019/12/23173823/The-National-Digest-785x60-1.png
Andrew Rhoades
2022-01-08 18:00:50
2022-01-07 11:05:50
Antonio Brown Released From Buccaneers, Accuses Them Of Forcing Him To Play With Ankle Injury