Human Rights Watch released a new report detailing a multitude of war crimes committed by Russia within the first weeks of its invasion of Ukraine. The report was published Sunday, and cited the US accusing Russia of war crimes, and Kyiv accusing Moscow of genocide. 
Human Right Watch is a non-governmental organization known for providing updates, resources, and publicity for human rights violations throughout the world. The report detailed instances of war crimes between February 27th and March 14th; including repeated cases of rape, summary execution, unlawful violence, and general threats against innocent citizens. 
10 individuals provided personal accounts of what it's like to be living in Ukraine territories that have been overtaken by Russia. One witness told the Human Rights Watch that Russian forces in Bucha forced five residents to kneel on the side of the road before shooting them each in the back of the head. 
Another witness described how she was the victim of rape by a Russian soldier who raped her multiple times in a school in Kharkiv, where she was seeking shelter with her family. She claimed that the man cut her face, neck, and hair with a knife as well. 
"The incidents cited amount to unspeakable, deliberate cruelty and violence against Ukrainian civilians," said Hugh Williamson, the Europe and Central Asia director at Human Rights Watch.
Last month, the Biden administration determined that Russian forces have committed multiple war crimes in Ukraine, and labeled president Vladimir Putin as a war criminal. Ukranian President Volodymyr Zelensky also accused Russia of Genocide on Sunday. 
"Indeed, this is genocide. The elimination of the whole nation and the people. We are the citizens of Ukraine. We have more than 100 nationalities. This is about the destruction and extermination of all these nationalities."
"We are the citizens of Ukraine and we don't want to be subdued by the policy of the Russian Federation. This is the reason we are being destroyed and exterminated, and this is happening in the Europe of the 21st century. So this is the torture of the whole nation," Zelensky added.
This Sunday images surfaced online of the violence occurring in Bucha specifically. Images of bodies on the street caused an uproar online, including one image of a person who was tied up with their arms behind their back before they were killed. 
The Russian defense ministry has casually dismissed these images as "fakes staged by the Kiev regime for the Western media." NATO Secretary-General Jens Stoltenberg called the images "horrific."
"It's absolutely unacceptable that civilians are targeted and killed. And it just underlines the importance that this war must end. And that is President Putin's responsibility, to stop the war."
Russia has pulled its troops from cities and towns near Kyiv, and it's believed the nation will be repositioning its invasion to focus on eastern Ukraine.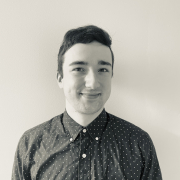 Eric Mastrota is a Contributing Editor at The National Digest based in New York. A graduate of SUNY New Paltz, he reports on world news, culture, and lifestyle. You can reach him at eric.mastrota@thenationaldigest.com.
https://media.thenationaldigest.com/wp-content/uploads/2022/04/04123106/War-Crimes-Barbed-Wire-400x400-1.jpg
400
400
Eric Mastrota
https://media.thenationaldigest.com/wp-content/uploads/2019/12/23173823/The-National-Digest-785x60-1.png
Eric Mastrota
2022-04-04 11:00:28
2022-04-04 13:26:02
New Report Details Gruesome Russian War Crimes In Ukraine