Domestically brewed beer and wine have dominated the United States' list for most popular beverages for many years now, however, it's seeming as though spiked seltzer is the new kid on the block, and they're ready to take that title.
Americans are now reaching for more spirit-based, ready-to-drink cocktails over traditional dinner time beverages. Hard seltzers, or spiked seltzers, have been quite trendy since they first hit the market. People want their drinks to be as healthy as an alcoholic beverage possibly can be, and with zero calories, no sugar, no gluten, and a decent ABV percentage, most individuals are realizing you can't go wrong with a six pack of White Claws. 
New reports also prove that hard seltzers and spirits in general are on the rise in terms of sales and popularity, while beer and wine are being kicked to the curb, more often than not. Beer sales in the US have declined 2.3% within the past year, making 2019 the fourth year in a row that the beer industry has seen a decrease in overall revenue sales. 
More specifically, domesticated beer brands, such as Corona or Budweiser, have experienced a 3.1% decrease in sales, while on the other end craft beer sales have increased 4.1% and non-alcoholic beer sales increased 6.6%. Craft beer has become widely popular within the past few years, as the means of making and distributing it are a lot more sustainable compared to domestic beer. However, craft beer clearly isn't the only new drink on the rise. 
"The biggest growth across booze was in the ready-to-drink category. Sales surged 50% last year, buoyed by the apparently unquenchable thirst for spiked seltzers such as White Claw, Truly and Bon & Viv. It's now an $8 billion industry, with sales expected to triple within the next three years," according to reports from the International Wine and Spirits Record (IWSR).
So what's changing in the industry that's causing this shift in popularity? When it comes to wine sales, it's about the expense, but not in the way you might be imagining. Wine sales from the past few years have shown that consumers in the US are paying more for premium wine and beer products over the cheaper alternatives of both beverages. ISWR found that, in general, bottles of wine that exceeded $11 were performing well over their cheaper counterparts. 
This evidence can be used to explain the spike in spiked seltzer sales, pun intended. Instead of paying less for average beer with less ABV and more calories, Americans would rather shell out the money for more alcohol, lighter taste, and healthier ingredients.
Spirits in general, as previously mentioned, have also risen in popularity and like wine, the more expensive the brand, the more success it saw. Smirnoff vodka has been the number one choice in America for a few years, however, this year Tito's Homemade Vodka, which is about $10 more than Smirnoff for a handle, has taken its place. Tito's alone has seen a 20% increase in sales in 2019.
To keep up with consumers' new demands, brands like Budweiser and Natural Light are creating their own hard seltzer beverages, but the key will be in how they advertise. As of this year, White Claw has grown to be the staple seltzer brand, and will likely continue to thrive. Additionally, the beer industry will likely see a continued increase, to combat this year's decrease, in sales, as now a lot of major beer brands own some of the most popular hard seltzer brands. For example, Truly is owned by Sam Adams, Anheuser-Busch owns popular beer brands like Bud Light and also Bon and Viv seltzers, along with their newest creations, Bud Light Seltzers.
Hard seltzers are clearly not going anywhere anytime soon. As long as there's a market of individuals who enjoy light ready-to-drink cocktails, the sales will continue to increase, and it'll be up to everyone else to keep up.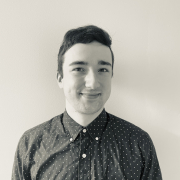 Eric Mastrota is a Contributing Editor at The National Digest based in New York. A graduate of SUNY New Paltz, he reports on world news, culture, and lifestyle. You can reach him at eric.mastrota@thenationaldigest.com.
https://media.thenationaldigest.com/wp-content/uploads/2020/01/14171813/White-Claws-400x400-1.jpg
400
400
Eric Mastrota
https://media.thenationaldigest.com/wp-content/uploads/2019/12/23173823/The-National-Digest-785x60-1.png
Eric Mastrota
2020-01-14 15:57:56
2020-04-09 15:50:32
Hard Seltzers Are Taking Over While Wine And Beer Sales Suffer