New York City real estate is still recovering from the shifts in work from home culture that increased during the pandemic. This shift left many commercial real estate properties vacant. Now, architects and developers are converting these empty office spaces into housing. 
According to Business Insider Magazine, real estate development and investment firm the Vanbarton Group and architecture firm Gensler are currently finishing up a 1970s office tower on Water Street in lower Manhattan to become 586 apartments. 
For most of the estimated 96 million-square-feet of vacant office spaces in New York City, it would be too expensive, or illegal, to turn into housing, however, in some cases it's very doable. 
One of the biggest challenges is the lack of air flow and light in the center of many of the larger commercial spaces, as well as a lack of windows available for apartments, which could lead to pricey renovations. 
For the projects on Water Street, Vanbarton described that they needed to cut holes in the center of buildings, add new floors, and replace all of the windows to make the spaces livable. 
"There was essentially dead space at the back of these units, and so instead of adding that to the unit and creating these extremely long units, we took that out and then put it elsewhere in the building where it made much more sense," Joey Chilelli, Vanbarton's managing director, told Insider.
"The blind shafts were "probably the biggest planning challenge in the project. We couldn't just wall it off and leave the floor slab. We had to physically remove the floor slabs so that it became a true shaft," Robert Fuller, a principal at Gensler who led the design of 160 Water, said.
Insider also reported that the team placed lateral reinforcements within the building to support the new floors they built. 
"The alternate to that would have been to reduce the size of the overbuild, but then you're losing square footage. Most developers are not looking to lose square footage if they can avoid it. So it's a cost-benefit analysis that the client has to do during design," Fuller said. 
Fuller went on to discuss the potential opportunities in the financial district and midtown Manhattan for future developments like the one on Water Street. 
"Any good designer embraces that challenge, trying to come up with creative solutions. At first blush it would be easy to look at a building like 160 and say, 'Oh, it doesn't work. The floor plate is too deep.' But we were able to come up with a solution," he said.
"It really does breathe new life into these buildings. You're creating this buzz and this new life, and you might have 1,000 or more residents and the effects of that on this street, this corner, this neighborhood and the amount of foot traffic as well as other retail activity — it really boosts the area and changes the streetscape," Chilelli said.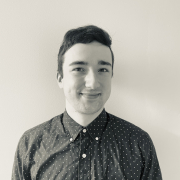 Eric Mastrota is a Contributing Editor at The National Digest based in New York. A graduate of SUNY New Paltz, he reports on world news, culture, and lifestyle. You can reach him at eric.mastrota@thenationaldigest.com.
https://media.thenationaldigest.com/wp-content/uploads/2023/09/15135402/construction-400x400-1.jpg
400
400
Eric Mastrota
https://media.thenationaldigest.com/wp-content/uploads/2019/12/23173823/The-National-Digest-785x60-1.png
Eric Mastrota
2023-09-15 10:00:45
2023-09-15 13:54:37
NYC Architects Are Adding More Floors To Skyscrapers To Convert Empty Offices Into Apartments