Princess Diana has become one of the largest style icons of the 20th century. So when Tory Burch announced that her New York Fashion Week Show at the Brooklyn Museum would honor the late Princess, fans and fashion experts alike were ecstatic. 
Diana quickly gained the same icon status as Audrey Hepburn when it came to their ability to use fashion as a form of art, expression and elegance. Diana's style was so much more than just bold colors and patterns that shook the British media, it was impactful, clean, and just as philanthropic as she was. 
In an interview with Page Six Magazine after the show, Burch said that she wanted "to be careful not to be too literal, because she's clearly a style icon but that's not what was so interesting to me. What was interesting was Diana's humanitarian work, her fearlessness, her being a mom that protected her family and just how strong of a woman she was."
Burch wanted to capture the essence of Diana, not just the pieces of cloth she wore, which included well known items such as her linen dresses with rope sashes, wool sweaters with a bold sequined collar or silk twill skirts in every color. She used garments like those and many other exemplary Diana pieces to build a collection that was inspired by the 80's and infused with English garden florals and most importantly the Princess's spirit. According to Vanity Fair, Diana's style is still so enamoring to the public still to this day because of the way her outfits were able to capture her message. "Diana developed a very glamorous regal style for overseas trips, for example, that paid homage to the host nation." 
This method has been continued and adopted by the world's current most powerful women leaders, such as Michelle Obama, and the late Princess's daughter-in-law Kate Middleton. Wearing clothing garments with the purpose of honoring the country she was in was a fashion moment that has never been publicized the way it was with Diana. She created a movement of understanding and respecting aspects of different cultures when you're engulfed in the culture itself. She set a standard of empathy and understanding, all just with the way she chose to present herself. 
"Cheerful, colorful clothes, because she wanted to convey approach-ability and warmth. She didn't wear gloves because she liked to hold people's hands. She would sometimes wear chunky jewelry so that children could play with it, and she never wore hats to children's hospitals after a while, because she said you couldn't cuddle a child in a hat," said Eleri Lynn, curator of the "Diana: Her Fashion Story" collection at Kensington Palace, in an interview with Vanity Fair.
Every detail, no matter how small, had a direct intention from Diana herself. These elements were also what allowed the world to get to know Diana and who she was. When she was still alive, technology was nowhere near what it is now. She couldn't just log onto Instagram, post a picture with the hashtag #OOTD and an explanation of why she was wearing what she was, and frankly, do we actually think she would? However, even though a lot of the world never really heard from Diana directly, the photos posted in magazines of her numerous iconic fashion moments truly spoke volumes to the world. Her ability to communicate with a simple handbag and statement necklace was unmatched to any other fashion figure. 
"She did clearly have fun with fashion," Lynn continued in the same interview with Vanity Fair, "and she took risks . . . and experimented with her style. She was the first member of the royal family to be photographed wearing trousers to evening events. But she often teamed that with tuxedo jackets and bow ties—that's quite the bold, fun look that you don't necessarily expect of a princess." 
Diana broke barriers not only with her looks, but with her work, and the clothing just acted as the cherry on top. She was one of the first major public figures to sympathize with victims of HIV and AIDS, famously telling the world to "shake their hands,  and give them a hug, Heaven knows they need it." Her work in philanthropy was truly changing the entire world and how it thought, because she was married into the Royal Family, aka the most conservative/traditionally valued/ powerful groups in the world, and yet dressed in ways that contrasted those values, and spoke up with determination in ways a Princess never has. 
When her life was cut short it truly was a tragedy for the entire world. We lost one of the most powerful voices of a generation. People think that her being remembered as a style icon greatly reduces the amount of work Diana actually contributed to changing the world but it's actually the opposite. When we get a greater understanding of her fashion choices, why she made them, and how out of character they were for a Princess, it's easier to see that her clothing had just as much to do with her impact as she did. However, the clothes weren't her, they were secondary additions working to further emphasize the presence and power that was Princess Diana.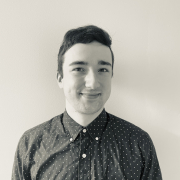 Eric Mastrota is a Contributing Editor at The National Digest based in New York. A graduate of SUNY New Paltz, he reports on world news, culture, and lifestyle. You can reach him at eric.mastrota@thenationaldigest.com.
https://media.thenationaldigest.com/wp-content/uploads/2019/09/20112940/Princess-Diana-400x400-1.jpg
400
400
Eric Mastrota
https://media.thenationaldigest.com/wp-content/uploads/2019/12/23173823/The-National-Digest-785x60-1.png
Eric Mastrota
2019-09-09 14:54:40
2020-04-09 15:52:42
Princess Diana Is Being Honored At New York Fashion Week