Australia's bushfire crisis has been ongoing for over three months now, and it's truly been one of the most intense and devastating natural disasters in history. Over one billion animals have perished, and over 2 million hectares of land have been destroyed. However, after weeks upon weeks of waiting for a break from the flames, it began to rain over the east coast of Australia. 
Sydney, Australia, along with other cities residing on the east coast, recorded its wettest day in over 15 months this Friday (2/7/20), somewhat of a miracle for the continent. The large amount of rain has reportedly extinguished 20 of the 60 fires in the state of New South Wales (NSW), where a majority of the fires were. That's one-third of the fires that were ravaging Australia throughout the past few months, and local meteorologists are predicting more fires will be put out as well. 
NSW in general has been dealing with a wide-spread drought for the past three years, which was a major contributing factor to how intense and fast the bushfires spread.
SYDNEY, AUSTRALIA – FEBRUARY 07
"We were over the moon to see the state's forecast for a week-long drenching finally. This is that constant, steady, decent rainfall that we've been praying for for so long. This isn't just one of those scattered showers we saw a month ago. This is really helping our firefighters, and in some places, giving them a well-needed rest," said NSW Rural Fire Service (NSWRFS) spokeswoman Angela Burford to BBC.
While NSW is receiving some much needed relief from their fires, the rest of Australia is still struggling to control the flames. Canberra, the capital city of Australia, and other cities that are more inland and southern are still dealing with some of the largest fires that the continent has experienced during this entire epidemic; at one point Canberra was completely shut down due to the extensive damage and dangerous air conditions.
While Canberra has seen a few scattered rainstorms themselves, it doesn't even compare to what NSW has been experiencing. In an almost ironic turn of events, the amount of rainfall that's occurring on Australia's east coast is actually becoming an issue, as multiple flash-flooding warnings have been dealt out within the past week. 
According to local meteorology reports for the upcoming week, there's a severe wet weather warning for over 600 miles worth of land in Australia, all predominantly on the east coast. The warning calls for heavy rainfall, high-speed damaging winds, and "abnormally high tides." Locals from NSW have even stated that the rainfall so far has seemed to be heavier than when they experienced a cyclone storm two years ago; both a blessing and a curse. 
As previously stated these severe wet weather warnings are being enforced through next week, so while local meteorologists are emphasizing safety over everything, it is predicted that these storms will contain a majority of NSW's fires. 
"This has been an absolute welcome disruption to the weather pattern and a massive reprieve and relief to so many people. While hotter and drier conditions would likely return in the coming weeks, this particular period of rain is breaking the back of this fire season, no doubt," said NSWRFS Commissioner Shane Fitzsimmons on Friday.
Bushfire season traditionally lasts until April in Australia. Obviously the extreme fires that have occurred during this year's season are nothing like what the continent normally experiences. Officials know based on past fire seasons that the worst of it is still yet to come, and they continue to prepare for new fires to start everyday.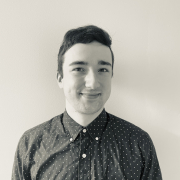 Eric Mastrota is a Contributing Editor at The National Digest based in New York. A graduate of SUNY New Paltz, he reports on world news, culture, and lifestyle. You can reach him at eric.mastrota@thenationaldigest.com.
https://media.thenationaldigest.com/wp-content/uploads/2020/02/07164126/Australia-Rain-400x400-1.jpg
400
400
Eric Mastrota
https://media.thenationaldigest.com/wp-content/uploads/2019/12/23173823/The-National-Digest-785x60-1.png
Eric Mastrota
2020-02-07 14:31:04
2020-04-09 15:50:25
Australia Is Finally Getting Some Much Needed Rainfall