We've all had that moment when we're gathered around the coffee table, hanging out with a few friends, having a few drinks, when suddenly one of you gets a brilliant idea. The idea is shared amongst the group and you all agree that the idea could make you all millionaires! You all could finally quit your nine-to-fives, buy a house, and retire early, it's that good of an idea. Typically, after the initial excitement wears off, the conversation often quickly changes, and maybe one of your friends wrote down the idea just in case, but it's likely it will never get brought up again. But what if that wasn't the end of it? So often we have these brilliant ideas that never actually see the light of day, unless a bigger and wealthier corporation comes up with it somehow, but what if we actually all had the means to create our dream businesses? While I can't provide you with a proper investment or all the specific logistics for your particular idea, I can give you the right tips to actually making your business dream ideas a reality. 
First and foremost, one of the keys for creating a good and marketable business idea is to ask yourself: what problem does your idea solve? Consumers want a product, store, service, etc. that will be beneficial to their life in some way. Even if your idea is a simple corner coffee shop, what is it about your specific shop that makes customers want to walk into your doors every morning for their morning coffee? Maybe it's the fact that your shop is the closest coffee shop within a five mile radius, or maybe it's that you make homemade muffins every morning so that they're fresh for the customers. Whatever it is, your business needs a niche that makes it special; the goal should always be to be as memorable as possible.
If you're having trouble even thinking of a general idea of what you want to do, make it personal. Think about your own life and current living situation and what would make going about everyday easier. Making it personal connects you on a deeper level to the idea, and will create a greater sense of passion for the project. 
Lindsay Cook, the founder and CEO of the app FitOn, spoke with Forbes Magazine about this concept:  "As a busy working mom, I realized that making it to my favorite studio classes had become seemingly impossible. When I searched online for more accessible and practical workouts, I was disappointed in the quality and lack of motivation that existed. Hence the inspiration behind FitOn."
Once you have your idea it'll be time to do some research. You want to research your general market, and designate your target audience. When researching your market you want to think about it in relation to your product/idea. Does it reach a broad enough audience? Is your intended market large enough to sustain the business in its entirety? What aspects of your idea should be expanded upon in order to be more relatable and usable to the general public? You also want to think about how you're going to market yourself and sell your product; obviously this all depends on the specifics of your idea.
Will it be exclusively online or do you want a storefront to start off? Either way, definitely make a professional website for the business to make it easily accessible to anyone. Additionally, having an online presence can include making your business multiple social media accounts; this way, your business is more likely to reach that broader audience you need. 
Before you dive fully into your idea, it's good to get some honest feedback, validation, and tips from others on how you plan on running your business  and the product itself. Create focus groups or online forum boards in which you can present your idea to friends, family members, or even complete strangers. Consumer feedback is so important, especially when it comes to a business that you're starting from the ground up. Your audience is your customers, so it's important to appease to their wants.
Once you have your feedback, it's time to take this coffee table idea you made with your drinking buddies and turn it into a reality. Running a business is no easy feat, so take your time to make sure you're jumping through all the right hoops and crossing your T's and dotting your I's. Believe in your idea and have some faith that you will be able to retire early on a beach in Miami when the business finally does take off. Robert Herjavec, star investor on the show Shark Tank, recently gave Business Insider some of the best advice he's received regarding starting a business:
"You have to have a senseless belief in your idea and yourself—almost to the point of being delusional. Remember that everyone has advice, but no one knows what you have to go through to start, grow and scale a business until they live it. Talk is cheap, but action speaks volumes."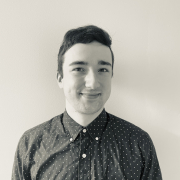 Eric Mastrota is a Contributing Editor at The National Digest based in New York. A graduate of SUNY New Paltz, he reports on world news, culture, and lifestyle. You can reach him at eric.mastrota@thenationaldigest.com.
https://media.thenationaldigest.com/wp-content/uploads/2019/12/26144102/Business-Meeting-400x400-1.jpg
400
400
Eric Mastrota
https://media.thenationaldigest.com/wp-content/uploads/2019/12/23173823/The-National-Digest-785x60-1.png
Eric Mastrota
2019-12-10 15:23:35
2020-04-09 15:52:26
How To Make Your Business Idea A Reality