Studies suggest that working individuals spend about 28% of their day on email alone. Regardless of what your job is, a majority of all work and business is done online, so it can be extremely overwhelming when you find yourself returning to the office on Monday morning only to be greeted by 200 unread emails, half of which are likely spam but you'll still have to sift through it regardless to find the ones that actually matter. 
Gmail is one of the most popular emailing platforms out there. In 2019, Gmail had over 1.5 billion monthly users, giving it 20% of the entire world's email market. This is likely because Google itself is one of the biggest corporations in the world and is able to connect your Gmail to a whole slew of other account services such as Facebook and YouTube. Gmail is also extremely easy to use and user friendly, however, what most people don't realize is that the platform itself has a ton of features to make navigating your day-to-day email responsibilities much easier.  
One of the easiest ways to organize and simplify your inbox is to segment all emails using Gmail's tab system. Gmail can automatically divide up your received emails into five categories: Social, Promotions, Primary, Forums, and Updates. You also don't have to use all five categories if you feel that one or two don't apply to the types of content you get sent. Once you do pick your categories, Gmail will begin sorting the emails you already have in your inbox, and continue to separate any future emails received. 
The "primary" tab will be for what Gmail determines to be your most important emails (you can customize this in settings as well). The "social" tab is for anything relating to social media, "promotions" is for newsletters and retail/shopping related content, "updates" hold anything that you've already viewed or replied to, and finally "forums" will hold any online conversations from mailing lists or online forums you may be involved in.
By sorting your emails into categories you'll be able to easily navigate your inbox and know where everything is in case you need to access a specific email at any given time. To make it even more organized and personal, you can also utilize Gmail's many folders and label options to mark your emails. If Gmail's five categories just don't cut it for you, make your own categorical folders for the different aspects of your job or whatever would make your inbox seem less overwhelming. 
Using folders and tabs will give you the ability to prioritize what needs to be responded to the quickest. Gmail makes it easy, for example, say you have a few events coming up that are both business-oriented (like a district wide conference) and personal (like a wedding), you can simply click on an email relating to these events and custom label them based on what you need to do with the event; such as "RSVP" or "Calendar Events."
Gmail also allows its users to create template responses which is especially helpful for workers who find themselves writing the same exact thing to a multitude of people. Go into Settings and click on Advanced, once there all you need to do is click the button that says "enable" next to templates and you can save what you want your automated response to be for future reference.
Your email doesn't have to be a scary place, in fact, it's meant to be the opposite. Your inbox is what keeps you up to date with the hottest trends, connected to important individuals in your professional circle, and also can help aide long-distance relationships amongst loved ones. So simplify your life by simplifying your inbox.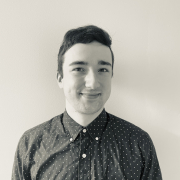 Eric Mastrota is a Contributing Editor at The National Digest based in New York. A graduate of SUNY New Paltz, he reports on world news, culture, and lifestyle. You can reach him at eric.mastrota@thenationaldigest.com.
https://media.thenationaldigest.com/wp-content/uploads/2020/02/27162517/Gmail-App-400x400-1.jpg
400
400
Eric Mastrota
https://media.thenationaldigest.com/wp-content/uploads/2019/12/23173823/The-National-Digest-785x60-1.png
Eric Mastrota
2020-02-27 15:58:18
2020-04-09 15:50:01
Gmail Tips And Tricks To Help You Stay Organized