Georgia has become known as a second Hollywood throughout the past few years. With its vast and diverse landscapes, the state can be transformed into practically any setting, and with the tax credits, more and more production teams are choosing Georgia over standard Hollywood sets. Tyler Perry just opened a record breaking film and production space that takes up 330 acres of the famous state. Additionally major TV Shows and movie productions such as "The Walking Dead," "Atlanta," "Stranger Things," "Black Panther," "Avengers: Infinity War" and "The Hunger Games" were all filmed there, according to CNN. 
Georgia also made headlines this past year for announcing the passing of their restrictive abortion law stating that an abortion cannot be performed anytime after 6 weeks of pregnancy, or when the fetal heartbeat can be detected. Georgia received a lot of backlash for this law, mainly for the fact that most women don't even know they're pregnant at 6 weeks, giving them little to no chance of even thinking about what decision they would want to make. 
When Georgia made this announcement earlier in the year, Netflix decided to also make an announcement, and let the world know that they would be "rethinking" any of their current or future investments in Georgia if the law actually did go into effect in 2020. Netflix was the first major corporation to speak up against the Georgia legislation, and it posed a major risk for them. Chief Content Officer Ted Sarandos is the one who made the official statement back in May, and by doing so Sarandos was also making a much larger general statement to everyone that does or may work with Netflix; the company will always choose its core personal values over anything. 
Ted Sarandos (Right)
"We have many women working on productions in Georgia, whose rights, along with millions of others, will be severely restricted by this law. Given the legislation has not yet been implemented, we'll continue to film there, while also supporting partners and artists who choose not to. Should it ever come into effect, we'd rethink our entire investment in Georgia." Sarandos said in a statement back in May to Variety Magazine.
The following two days after Sarandos issued that statement, Disney, AMC, Sony, CBS, and WarnerMedia (which also owns HBO, TNT, and TBS) all issued similar statements threatening to withdraw future investments if Georgia keeps the heartbeat law. With all these major production companies threatening to withdraw their billions from the state, it seems as though Georgia had no choice. Two weeks ago a federal Georgia judge blocked the heartbeat law from going into effect this upcoming January. For now, this means that there's no chance that the law will be enforced once 2020 hits, however, many experts are predicting the state will appeal the blacking and the case will end up in front of the Supreme Court, according to CNN. 
Young women protest against abortion ban bills at the Georgia State Capitol building
However, this was a hopeful blocking, as the federal court has made it abundantly clear many times that the states do not have the right to ban abortion, and the 6 week rule will most likely see its end. In the time being, Netflix and companies alike will be waiting and seeing. While it's hard to say how much of the blocked law decision was made from the Netflix, Disney, Warner, etc. statements we definitely can conclude it had a major impact. Georgia's economy would see a serious decline if all those production teams actually did go through with their threats. In 2019, over 455 television and movie productions were shot in Georgia, bringing in over $9.5 billion in indirect spending, according to CNN. That type of financial loss could be detrimental; so for now production corporations and viewers will have to wait to see what the future holds for Georgia and its restrictive laws. However, regardless of what happens, seeing such a large amount of corporations being so outspoken about their own personal values is truly a milestone for this country. 
"It is essential that Netflix treat creatives with respect, and many of them have trouble with abortion restrictions and any laws that impact women's rights. They totally could have remained silent, and they didn't. They're aware that corporations speaking out are an important part of the big-picture strategy to keep abortion safe and legal. They know that they play a role in that and have power in that situation," said Kirsten Schaffer, executive director of Women in Film, Los Angeles, to CNN.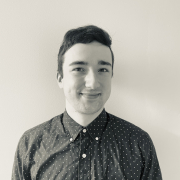 Eric Mastrota is a Contributing Editor at The National Digest based in New York. A graduate of SUNY New Paltz, he reports on world news, culture, and lifestyle. You can reach him at eric.mastrota@thenationaldigest.com.
https://media.thenationaldigest.com/wp-content/uploads/2019/10/27130554/Netflix-2-400x400-1.jpg
400
400
Eric Mastrota
https://media.thenationaldigest.com/wp-content/uploads/2019/12/23173823/The-National-Digest-785x60-1.png
Eric Mastrota
2019-10-16 11:20:44
2020-04-09 15:52:35
How Netflix Influenced Georgia And Hollywood To Stand Up For Women's Rights