It's always a happy holiday for retail businesses. Whether it's a local boutique, or a major corporate chain, stores seem to flood with eager customers trying to cross off everyone on their shopping list. Businesses seem to thrive the most when it comes to holiday deals. As we grow older, the lists of gifts we need to buy seem to get longer and more expensive. So what can your business do in order to make your life, and your customers' lives, the easiest during this holiday shopping season? 
Holiday marketing is extremely important for the success of any business regardless of the size of it, and in an age when technology is constantly advancing, a majority of that marketing is done online. Social media presence and an easy-to-navigate website are key in ensuring that your business remains successful, and also that people are able to find out about you. Especially if your business is at a local level, social media is the best way you can spread the word about your sales and deals to your customers and beyond. Additionally, if you have a website that allows for users to create an account or attach an email they'll be able to stay more informed on everything going on within your business. 
When it comes to the holidays, however, you should be going above and beyond with your online presence. An amazing way to generate online traffic and customer engagement is by adding a wish list feature to your website. A wish list will not only give your customers the flashback of what it was like to write letters to Santa, but also makes the shopping experience so much easier for both of you. 
Wish lists in general allow customers to curate all of the products that they want for themselves, or need to buy for others, and have it be in one place for when they're ready to buy. They allow the buyer to take their time and not feel the pressure of a growing online cart looming over them while they shop. Wish lists typically stay saved for a customer regardless of if they leave the website or not; normally this feature means that customers need to create some sort of user account that will save the list for them, however, accounts in general are also another amazing way to ensure that your customers are staying informed and updated with your store. 
If you do decide to add a wish list feature to your website, a crucial feature will be a "share" button that allows the customer to send their wish list to any of their friends or family. This feature will easily allow people to tell their loved ones what they're looking to receive, or buy, making the entire shopping experience fairly simple. 
Wish lists are also extremely beneficial to the business itself. As the website's admin, you'll have access to every user's wish list. This means you'll be able to see the trends of what products customers are gravitating towards. Additionally, keeping the wish list feature active year round will give you an indication of seasonal shopping patterns and allow you to have a greater insight into what products are more in demand depending on the time of year. This information can be crucial for a business owner, as it indicates what supplies/products you may need to stock up on, depending on the time of year. 
Finally, another great feature that can be added to the wish list section of your website is a "recommendations" section. Depending on your website's algorithm, this section can either show customers other products that your business carries that relates to what they put on their wish list that they might be interested in, or it could show users what products other customers are adding to their wish lists this holiday season. When shoppers see products that are popular, they're more inclined to add them to their list, whether it be for themselves or as a gift. When it comes to gift giving this feature can be especially useful as it tells customers what products people are really loving that your loved ones may also enjoy. 
Making your online presence known is, in general, an amazing way to generate business. Adding on a special section for holiday wish lists not only makes the shopping experience that much easier all around, but also helps Santa know what everyone wants this year.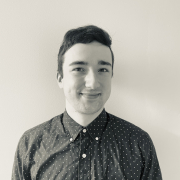 Eric Mastrota is a Contributing Editor at The National Digest based in New York. A graduate of SUNY New Paltz, he reports on world news, culture, and lifestyle. You can reach him at eric.mastrota@thenationaldigest.com.
https://media.thenationaldigest.com/wp-content/uploads/2019/12/23174808/Business-Sales-400x400-1.jpg
400
400
Eric Mastrota
https://media.thenationaldigest.com/wp-content/uploads/2019/12/23173823/The-National-Digest-785x60-1.png
Eric Mastrota
2019-12-17 10:55:51
2020-04-09 15:52:25
How To Boost Your Business's Holiday Sales