As the pandemic comes to a slow finish, many are realizing they'll be able to continue working remotely as the world returns to a sense of normalcy. The real estate industry is adapting to accommodate for this new type of buyer that views a proper office space as one of the biggest essentials in a potential property. 
Patrick Carroll is the founder and CEO of CARROLL, a national real estate firm, who also writes about the industry for Forbes Magazine. Carrol recently discussed how "a recent study by the freelancing platform Upwork found that an estimated 14–23 million Americans are planning to move as a result of remote work. At CARROLL, we have seen this directly, with approximately 25% of our residents working from home before Covid-19 compared to 60% now. The key for apartment owners now becomes attracting this newly liberated workforce to their communities."
Carroll claims that clients ask about Wi-Fi connectivity almost immediately now when viewing a potential property, so if you're selling, make sure your internet connection is upgraded. Properties with built-in wireless internet have become a huge seller in the market. 
Properties that also have clubhouses, or separate spaces for conference rooms and workplaces have become a major seller in the apartment market. "These common areas should include more than just a desk, with access to additional screens and HDMI connectors, printers, copiers and even quiet rooms, when possible. We have seen an increasing demand for these large workspaces in our communities," according to Carroll. 
According to a survey done by Gallup, "the majority of remote workers today are millennials, aged between 25 and 44 today, and 74% do not want to go back to the office full time. Almost 70% of remote workers have at least a bachelor's degree or higher. These are relatively young, educated workers looking to support themselves, pets and families from the comfort of their homes."
Pet-friendly leases have become a minimum requirement among millennial buyers, as many have purchased a pet within the past year of the pandemic. Providing on-site, or nearby amenities, like dog parks, playgrounds, open fields, etc. have become another major requirement for buyers. 
The modern millennial buyer also prioritizes flexibility in all aspects of life, so it's important to find properties that can be adjusted to accommodate what the buyer is looking for. Lease flexibility is one of the best ways to get buyers more interested in a certain community/property. 
"Ultimately, it comes down to being open to offering your residents a personalized approach that will make them feel more comfortable, while allowing them to continue their work-from-anywhere lifestyle."
"With the many different communities and amenities available for residents, the key to attracting the remote worker resident base to your communities is to not only make the right accommodations, but also to be adaptable and understand these residents' needs and priorities beyond their work-from-home office desk," Carroll explained, adding that apartment owners looking to lease out their properties need to rethink what they consider amenities and start thinking of them as necessities.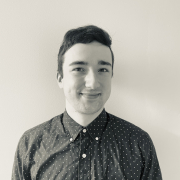 Eric Mastrota is a Contributing Editor at The National Digest based in New York. A graduate of SUNY New Paltz, he reports on world news, culture, and lifestyle. You can reach him at eric.mastrota@thenationaldigest.com.
https://media.thenationaldigest.com/wp-content/uploads/2020/10/30152033/Remote-Working-400x400-1.jpg
400
400
Eric Mastrota
https://media.thenationaldigest.com/wp-content/uploads/2019/12/23173823/The-National-Digest-785x60-1.png
Eric Mastrota
2021-04-16 10:45:17
2021-04-16 11:14:38
What Remote Workers Will Be Looking For In Properties Post-Pandemic