Being a real estate agent is all about making client connections. Talking deeply with your clients about what they want, where they want to be, and how to get there. In the realm of occupations where interpersonal relationships are at the forefront of importance, being a real estate agent is at the top of the list. So it goes without saying that in order to be a successful agent, you have to go above and beyond to make the client feel like they're in good hands and working with someone they can genuinely trust to help them on their property journeys. 
Trust is the key word here. Owning property is a serious decision and process, it's up to the agent to guide their clients along this journey, especially if their first time buyers/renters. You want to make your client feel like they're in an open and honest space where no question is considered a dumb one, so enforce that! Let your clients know that whatever curiosities or confusions they have during the process, is valid and they shouldn't be afraid to speak up and ask about something if they don't 100% understand it. More times than not, you'll have a client who is too afraid to ask even though it's their future property at discussion. Sometimes these individuals can view agents or anyone in an intense "service" industry job as intimidating, just because of the vast knowledge they hold. So when something like property taxes, or  escrow is brought up, go out of your way to ask your client if they fully understand what your talking about, and make sure to do it in a manner that's not condescending, but like you genuinely want to help, after all, that is your job. 
Once you make it clear that they're in a trusting environment it's also established that the clients needs are being put first. That should go without saying, however, reassuring that point will create a new level of respect between the two of you. Your clients wants, needs, and priorities are what's most important, so say that to them! While your working on your initial lists of things your client is looking for in a property, really dive into each one and discuss the specifics of each and how important each item is to the client. For example, if they say they want a nice wrap around porch, ask them where on their list of wants/needs does that fall in terms of importance. If you were to find a property in the perfect location for your client that's under budget but there's no porch, pool, backyard, etc. how much of an issue would that be? What's the number one non-negotiable need that your client wants to see in their future home? By really diving into these specifics, your client will know that you're an agent that they can trust, respect, and who really wants the best for them. 
Building a trusting and supportive relationship with your clients is just as beneficial to you as it is to them. Through the process of deep and detailed discussion, your working on your communication skills as an agent. You're indirectly learning which communication techniques are most successful for both parties and what types of logic and reasoning can help make the easiest process for everyone. 
It's also beneficial for you as an agent for the obvious reason that your sales will increase. Having a good trusting professional relationship with your clients will make you memorable to them. This means that you're more likely to get recommended  to any friends and family of that client when they're looking for property. This is vastly important as referrals are one of the top ways that agents build their client lists. The more interpersonal connection you make with your clients, the more of a memorable impact you'll make, and therefore your name will pop into their heads for any future real estate needs they, or their family/friends, have. 
Finally, creating a successful and trusting relationship between agent and client will lead to an overall smoother experience all around. Once that trust is established, both you and your client will feel a lot more confident in both of your abilities to get to the bottom of the clients needs, and finding the perfect property that caters to them.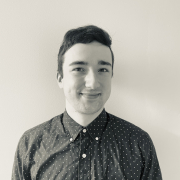 Eric Mastrota is a Contributing Editor at The National Digest based in New York. A graduate of SUNY New Paltz, he reports on world news, culture, and lifestyle. You can reach him at eric.mastrota@thenationaldigest.com.
https://media.thenationaldigest.com/wp-content/uploads/2019/11/07160526/Agent-Client-Relationship-400x400-1.jpg
400
400
Eric Mastrota
https://media.thenationaldigest.com/wp-content/uploads/2019/12/23173823/The-National-Digest-785x60-1.png
Eric Mastrota
2019-11-15 15:57:19
2020-04-09 15:52:29
For Real Estate Agents, Building Strong Relationships With Your Clients Should Be Top Priority