This weekend's "Saturday Night Live" episode featured a comedy skit about the Try Guys cheating incident. The skit is receiving backlash for minimizing the relationship between a boss and a subordinate as internet drama.
Ned Fulmer, a now ex-member of the YouTube sensation, had an affair with one of his employees. The group, which consisted of four members, parted ways with Fulmer after "an internal review" of what he described as a "consensual workplace relationship."
Fans knew Fulmer as the "wife guy" because he often mentioned his wife during channel videos.
In the skit, Ego Nwodim plays a CNN anchor, and Brendan Gleeson, who was hosting the show, plays a correspondent. SNL cast members Mikey Day, Andrew Dismukes and Bowen Yang played Try Guys Zach Kornfeld, Keith Habersberger, and Eugene Lee Yang.
While reporting from in front of the White House, Gleeson's character gets interrupted by the news that the remaining three Try Guys have released a statement in response to the controversy.
"CNN can confirm that the Try Guys have released an official YouTube video clapping back at ex–Try Guy, the wife-guy Try Guy. He disrespected the brand by making out with one of the Food Babies at the Harry Styles concert," his character says.
Like many others who came across the Try Guys story, Nwodim's "CNN anchor" did not fully grasp the nature of the controversy or identify the Try Guys. Gleeson's "correspondent" then tries to explain the situation as Nwodim's "anchor" tries to understand.
Eventually, CNN gets the "Try Guys" on the line, and Yang, playing Eugene, angrily says Fulmer "committed the heinous act of having a consensual kiss and not telling us, his friends."
Nwodin's "anchor" later says, "wow, so the full story is that your friend had a side chick, and you fired him?"
Internet users are upset by how the SNL writers framed the situation, as it seemed like the skit was ridiculing the remaining three members for their emotional response to the affair. Others pointed out how the skit does not meaningfully acknowledge the power dynamics and legal repercussions of a boss's relationship with his employee.
One Twitter user called out the writers for mocking the three remaining members instead of Fulmer.
"CEO of a company cheats on his wife with a subordinate, is fired because of the power imbalance/workplace harassment, and his colleagues get emotional discussing it.

SNL: Let's roast those guys and not the CEO – no big deal! All men cheat! Beyonce got cheated on too!"
In a previous episode of a podcast run by the Try Guys, Fulmer had mentioned that he had a friend who worked as a writer at SNL, prompting many to suspect his friend helped skew the narrative in his favor.
Keith Habersberger's wife, Becky Habersberger, also pointed this out in a tweet.
"Anyone remember the Trypod episode where he talks about his Yale friend who writes for SNL…asking for a friend."
A commenter under a YouTube video of the skit, named Max Ride, noted that the company has "20 non-millionaire employees that could lose their jobs if the company gets sued." The video instead mainly characterized the three men as having an unwarranted overreaction to the situation.
"After the other three guys found out about this, they went through a three-week internal review with lawyers because Ned opened up the company to a shit ton of legal issues. They terminated his contract as well as their seven-year friendship with him (this was before the internet found out)."
Summarizing the leadup to the media attention, he said that "they didn't want it to be a big deal, but the internet figured out that they had edited him out of videos, and the texts of him cheating got leaked, so it became more public than they originally expected."
"The reason for the shock is because his entire online persona was about loving his wife, so the internet felt blindsided. However, and this is important to note, he didn't get fired because he cheated; he got fired because he slept with his employee. The reason they have to edit him out of all the videos was because they couldn't 'profit' off of his image after he was fired as this would, again, open them up to a shit ton of legal issues. Overall this entire scandal boils down to an asshole making an incredibly stupid decision, not even trying to hide it, and potentially blowing up the hard work of 20+ people, including his own."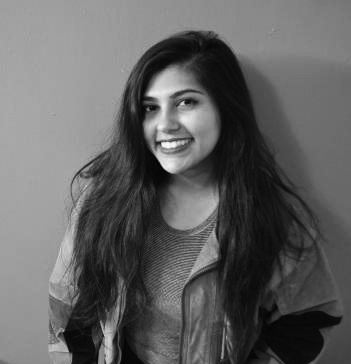 Moumita Basuroychowdhury is a Contributing Reporter at The National Digest. After earning an economics degree at Cornell University, she moved to NYC to pursue her MFA in creative writing. She enjoys reporting on science, business and culture news. You can reach her at moumita.b@thenationaldigest.com.
https://media.thenationaldigest.com/wp-content/uploads/2022/10/10131617/nbc-400x400-1.jpg
400
400
Moumita Basuroychowdhury
https://media.thenationaldigest.com/wp-content/uploads/2019/12/23173823/The-National-Digest-785x60-1.png
Moumita Basuroychowdhury
2022-10-10 10:31:01
2022-10-10 13:17:18
SNL Faces Backlash After 'Try Guys' Cheating Scandal Skit