"To protect public safety, PG&E has turned off power due to gusty winds and dry conditions combined with a heightened fire risk. Once the weather subsides and it is safe to do so, PG&E crews will begin patrolling power lines, repairing damaged equipment and restoring customers."
The quote above is part of the official announcement from California's Pacific Gas and Electric Company (PG&E), which was made on Wednesday regarding a statewide purposeful power outage that is set to affect 34 California counties.  The outage which is affecting millions of Californians is in response to the major wildfires that occurred last year which caused billions of dollars in damage, and impacted hundreds of thousands of acres of property. The outages began at midnight last night (10/9), and has gradually continues throughout the day. 
800,000 customers have been estimated to lose powers, which equates to about 2 million individuals without lights, air conditioning, or working refrigerator/freezer systems, according to the Los Angeles Times. As stated in the official statement above, extreme wind conditions are threatening power lines which could potentially detach and spark a fire that could spread just as easily as the wildfires the state saw in 2018; which caused $30 billion in damage forcing PG&E to file a Chapter 11 Bankruptcy.The filing was in response to the discovery that electrical malfunctions mixed with harsh weather conditions is what sparked some of the devastating wildfires, so it's no surprise that the company is taking extra precaution this time around. 
"The safety of our customers and the communities we serve is our most important responsibility, which is why PG&E has decided to turn power off to customers during this widespread, severe wind event. We understand the effects this event will have on our customers and appreciate the public's patience as we do what is necessary to keep our communities safe and reduce the risk of wildfire,"  Michael Lewis, PG&E's senior vice president of electric operations, said Wednesday. 
According to California's Department of Forestry and Fire Protection, there have been no proven studies that cutting off a cities power will prevent wildfires from occurring any more than normal, however, the state is taking any and every precautionary measure it can to prevent a repeat of last year. In addition, climate change is rapidly affecting America's energy economy in general, especially in a place like California that's prone to wildfires already, so PG&E wants to make sure it can maintain their equipment's current conditions regardless of how the environment may or may not affect it. 
A customer shops for groceries at La Tapatia Market during the blackout
Classes were cancelled throughout districts in Northern California due to the outage, and general stores are being mobbed by millions of Californians trying to stock up on supplies to survive the outage. Many locals are quite angry at PG&E, claiming the state has always had high wind conditions and electrical companies have never cut the power before, especially to this degree. Residents are claiming this is more about the company looking out for themselves instead of the well-being of the states actual citizens. Many turned to Governor Gavin Newsom to do something in response to the massive outage, and he went on record saying that he fully supports the decision, but is still just as upset at PG&E for making a series of rash decisions without regard for anyone else.  
"They're in bankruptcy because of their terrible management, going back decades. It's time for them to do the right thing — get out of bankruptcy and get this system into the 21st century,"  Newsom said to the Los Angeles Times. 
PG&E did also go on record stating that they're all working hard with every county to locate specific residents who have intense medical needs that require power for survival. In addition they're inspecting every generator at facilities such as hospitals, courthouses, government offices, and traffic signals to ensure the state doesn't succumb to complete anarchy.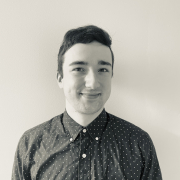 Eric Mastrota is a Contributing Editor at The National Digest based in New York. A graduate of SUNY New Paltz, he reports on world news, culture, and lifestyle. You can reach him at eric.mastrota@thenationaldigest.com.
https://media.thenationaldigest.com/wp-content/uploads/2019/10/06120219/Yosemite-National-Park-400x400-1.jpg
400
400
Eric Mastrota
https://media.thenationaldigest.com/wp-content/uploads/2019/12/23173823/The-National-Digest-785x60-1.png
Eric Mastrota
2019-10-10 11:43:05
2020-04-09 15:52:36
California Shuts Off Power In 30+ Counties To Prevent Wildfires