A devastating 126,000 gallon (476,910 liters), 13 square-mile oil spill from a pipeline off the California coast has forced Huntington Beach to close for what could end up being weeks or months.
Huntington Beach, affectionately referred to by its locals as "Surf City," had to cancel planned weekend events and immediately took action against the spill, which occurred around five miles off the beach's shore on Saturday morning.
Officials have confirmed that the pipeline has been capped, and is no longer leaking. However, Orange County Supervisor Katrina Foley explained in an ABC News interview that the pipes are old, and the true extent of the damage is not known.
The cause of the leak has yet to be determined, although investigations are currently ongoing. The pipeline that has unleashed nearly 3,000 barrels of oil slick into the environment is connected to an offshore oil platform known as "Elly."
Beta Offshore, a division of Amplify Energy Corp. and one of the largest oil producers in the state, is responsible for the leak. Amplify Energy has since halted their production and pipeline operations, and has sent a remotely operated vehicle to confirm and investigate the spill.
A press release stated that 105 government agency personnel conducted shoreside response, and that a 1,000 yard safety zone was enforced by three U.S. Coast Guard boats around the oil spill.
Additionally, four aircrafts performed overflight assessments while fourteen boats conducted recovery operations on Sunday afternoon.
The U.S. Coast Guard has since removed 3,150 gallons (11,922 liters) from the water in a 24/7 effort while deploying 5,360 feet of boom, a floating barrier that is used to contain spills from further spread.
It will be one of the largest spills seen by California in recent memory, and Huntington Beach Mayor Kim Carr called the incident a "potential ecological disaster." In an MSNBC interview, Carr discussed the undetermined amount of time a clean up and beach opening will take to develop:
"We don't know at this time, and we're assessing that day by day, hour by hour. Really, once we get a better understanding of exactly how that flow is going to hit the shoreline, then we'll be better to assess exactly how long this beach clean up will take."
Carr's eco-disaster statement is ringing true, as the spill is already causing massive ecological repercussions to the area. Dead fish and birds have begun washing to shore, while oil has begun spilling into protected, sensitive preserves such as the Talbert Marsh, a 25-acre coastal wetlands that houses numerous species, some of which are endangered.
On Twitter, Foley said she spoke with Newport Beach Mayor Brad Avery, who saw Dolphins swimming through the oil. Foley called for repair and accountability, and stressed the importance of cleanup in order to prevent the situation from causing further destruction to the coast.
Speaking with ABC News, Foley believes that the fallout from the oil spill cannot be undone, and that Huntington Beach and its delicate ecosystem could be looking at years of unintended but deadly consequences.
"You can't get wildlife back that are killed in this process, and some of the habitat, the plant species, they're going to be impacted for years to come."
Foley also expressed her concerns about the impact the spill will have on the air, which could harm beach-goers and residents. The popular beach brings in nearly eight million visitors a year due to its surfing reputation and scenic views.
According to the City of Huntington Beach, the Oiled Wildlife Care Center has already begun the rescue and cleaning of wildlife that have been affected by the spill. Officials have urged residents to not interfere with any oil-covered wildlife, and instead contact the OWCN via their hotline.
However, the clean-up and wildlife rescue efforts will require additional help, as Foley explained the need for equipment such as cardboard carrying boxes, tyvec suits, feeding tools, and N-95 masks.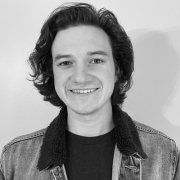 Andrew Rhoades is a Contributing Reporter at The National Digest based in New York. A Saint Joseph's University graduate, Rhoades' reporting includes sports, U.S., and entertainment. You can reach him at andrew.rhoades@thenationaldigest.com.
https://media.thenationaldigest.com/wp-content/uploads/2021/10/04171111/Oil-Spill-on-Beach-400x400-1.jpg
400
400
Andrew Rhoades
https://media.thenationaldigest.com/wp-content/uploads/2019/12/23173823/The-National-Digest-785x60-1.png
Andrew Rhoades
2021-10-03 09:00:38
2021-10-04 17:25:07
Massive Oil Spill Threatens Wildlife, Forces California's Huntington Beach To Close