19 quality assurance workers at Raven Software, a division of American video game publisher Activision Blizzard, have successfully voted to unionize, marking the first labor union at a major U.S. video game company. Backed by the Communications Workers of America (CWA), three of the 21 total workers voted against the union.
Much of Raven Software's work primarily comes on the numerous chapters of the renowned first-person shooter franchise "Call of Duty," which includes "Black Ops Cold War," "Warzone," "Black Ops 2," "Modern Warfare 3," and "WWII." Over the course of its history, "Call of Duty" has made more than $17 billion.
The workers previously announced their intent to unionize back in December, which came days after Microsoft announced the purchasing of Activision Blizzard for $68.7 billion, one of the largest acquisitions in tech history. The workers had been on strike protesting the layoff of 12 contractors.
Speaking to TechCrunch at the time, Raven Software quality assurance tester Onah Rongstad stated the layoffs came after a five-week stretch of "overtime, consistent work." That period of work, referred to in the industry as a "crunch," can cause burnout and stress.
With the creation of the union — now known as the Game Workers Alliance — workers can now bargain with their employer to circumvent those crunches of unexpected layoffs. While Activision Blizzard spokesperson Jessica Taylor told The Verge the company respected the employees' right to unionize, her choice words showed Blizzard has undeniable issues with the procedure.
"We respect and believe in the right of all employees to decide whether or not to support or vote for a union. We believe that an important decision that will impact the entire Raven Software studio of roughly 350 people should not be made by 19 Raven employees."
Meanwhile, the Game Workers Alliance stated it hopes the unionization will serve as an inspiration to the growing movement of video game workers to "create better games and build workplaces that reflect our values and empower all of us."
Along from "Call of Duty," Activision Blizzard's collection of premiere video game franchises include Diablo, Crash Bandicoot, Overwatch, and World of Warcraft, which possesses around 4.8 million users. Of course, the long-running and well-established properties fail to hide Activision Blizzard's less-than-stellar history of employee treatment.
In July of 2021, the California Department of Fair Employment and Housing (DFEH) filed suit against the company for 10 violations of state employment law. According to the DFEH, Activision Blizzard "discriminated against female employees in terms and conditions of employment, including compensation, assignment, promotion, termination, constructive discharge, and retaliation."
The DFEH also found that Activision Blizzard's female employees were subjected to sexual harassment, while the company's leadership failed to take action against or prevent the unlawful discrimination and harassment.
According to the lawsuit, among the harassment female World of Warcraft workers were forced to endure included unwanted advances from fellow male workers, derogatory comments about rape, and overall demeaning behavior.
Since that time, Activision Blizzard has attempted to polish its reputation and work environment by hiring 1,000 game testers as full-time employees — increasing the company's workforce by 25% — along with boosting the minimum salary of those workers to $20 an hour.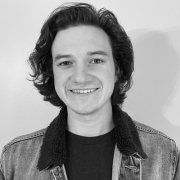 Andrew Rhoades is a Contributing Reporter at The National Digest based in New York. A Saint Joseph's University graduate, Rhoades' reporting includes sports, U.S., and entertainment. You can reach him at andrew.rhoades@thenationaldigest.com.
https://media.thenationaldigest.com/wp-content/uploads/2022/05/25130500/Raven-Software-400x400-1.jpg
400
400
Andrew Rhoades
https://media.thenationaldigest.com/wp-content/uploads/2019/12/23173823/The-National-Digest-785x60-1.png
Andrew Rhoades
2022-05-25 09:00:06
2022-07-06 11:04:23
Blizzard Workers Create First Union At A Big U.S. Video Game Company