Hill Harper, a Detroit native and actor best known for his TV roles on "CSI: NY" and "The Good Doctor," announced on Monday that he intends to run as a Democrat for Michigan's open US Senate seat in 2024. 
"We need leadership in the U.S. Senate. If we just keep electing the same folks, we'll continue to see the results we've been seeing," Harper, said to the Detroit Free Press.
Harper has been known publicly for his roles in the recent seasons of "The Good Doctor" on ABC, as well as "CSI: NY." He's also an author, activist, and owner of Detroit's Roasting Plant coffee shop. He moved to Detroit in 2016. 
On Monday, Harper's campaign released a powerful video announcing his candidacy for the race, showcasing Harper speaking to his adopted son about why he decided to run. 
The seat that Harper is campaigning for will be left open by the retirement of current Democratic US Senator Debbie Stabenow, who announced earlier this year that she would not be running for a fifth 6-year term. Harper is set to go up against US Representative Elissa Slotkin in the race to the Senate. 
While this is Harper's first official run in public office, his resume is extensive in experience with public speaking as well as a Harvard law degree; where it's known that he used to play pickup basketball with former President Barack Obama. 
Slotkin has been a strong campaigner as well. Last year she won her third US House term, earning large amounts of funding for her campaign.
Harper was initially born in Iowa with the name Francis Eugene Harper, and took the name Hill to honor his mother, who was one of the first Black anesthesiologists in the US. 
As an author, he wrote bestsellers like "Letters to a Younger Brother," which was drawn from his own motivational speeches given to inner-city school students. He also wrote "The Wealth Cure: Putting Money in its Place," which discussed his battle with thyroid cancer as well as the need for people to build financial security for themselves. 
Harper stated that he initially moved to Michigan after working there as an actor during a time when the state provided tax incentives for movie makers filming in the state. 
"I met some of the greatest people in the world, [I want my kids] to be more like Michigan folks than Hollywood folks." 
Harper mentioned to the Detroit Free Press that he intends to describe himself to voters during his campaign as a more progressive candidate than Slotkin. He's made it clear that he supports a single universal health plan provided by the government, as well as supporting efforts from the Biden Administration to forgive up to $20,000 in federal debt owed on student loans. 
"I'm getting into a Democratic primary that has a number of candidates. But I can speak to exactly where I think there are differences," Harper stated.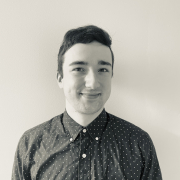 Eric Mastrota is a Contributing Editor at The National Digest based in New York. A graduate of SUNY New Paltz, he reports on world news, culture, and lifestyle. You can reach him at eric.mastrota@thenationaldigest.com.
https://media.thenationaldigest.com/wp-content/uploads/2023/07/10142600/senate-400x400-1.gif
400
400
Eric Mastrota
https://media.thenationaldigest.com/wp-content/uploads/2019/12/23173823/The-National-Digest-785x60-1.png
Eric Mastrota
2023-07-13 09:00:06
2023-07-13 09:13:43
'The Good Doctor' Actor Hill Harper Announces Candidacy For Open US Senate Seat In Michigan