With the Covid-19 pandemic hindering everyone's summer plans, many are turning to alternative means of travel to itch their vacation scratch this year. Camping has become one of the most popular modes of vacation this year as it's one of the only ways that individuals can get out of their house while remaining socially distant from others. For those of us who have never been camping before but are ready to finally try it out given the circumstances, there are some things we must avoid in order to ensure we have a fun and safe time in the wilderness. 
First and foremost, do your research, especially if this is your first time. Luckily the internet has millions of resources one could use to find the perfect spot to camp. Apps like Campspot have grown in popularity within the past few years. Campspot specifically makes it easy for users to find campsites that fit their budgets while also listing all the surrounding amenities in the area you're planning on travelling too. The app also helps individuals with disabilities find more accessible campgrounds so they don't have to worry about getting around complex terrains or running into any seriously dangerous wildlife. 
For your first time camping it's also important that you don't choose a location that's too far from your home. Being relatively close to your house will make you feel more secure if you're a little nervous about your first night in the great outdoors, and you're more likely to find private campgrounds as opposed to more open ones that are popular in National parks. 
CEO of the app Campspot, Caleb Hartung, recommends going no further than 130 miles from your home for the first time. This way you're still distanced enough to feel like you're in a completely new environment, but are close enough to leave if you feel so inclined. 
"I wouldn't recommend a national park for a first-time camper.  There's just a lot more staffing on a private campground, and these private campgrounds are also more common, meaning they're within an hour to an hour and a half from home."
Campot operates in 47 states and some parts of Canada, so Hartung is referring to a majority of America when he says private sites are more common. When it comes to actually preparing for your trip, don't over-pack/over-invest in new camp gear. It's easy to feel pressured to buy everything at a camping store when it's your first time because you don't know what to expect and want to be prepared for everything, but it's just not necessary.
Again, do your research on the area you're planning on camping at and look up other more experienced campers testimonials of their experiences at the same sites. Listen to what they brought and read up on recommendations for the specific campsite, it's likely if the grounds have a website they'll have a section that tells you what you should be bringing. 
Make sure you pack a variety of clothing for your trip as well. This is yet again dependent on where you plan on camping, however, in most wilderness areas the temperatures drop heavily at night. Pack a lot of layers and also plenty of light clothing for during the day in case it gets really hot. 
Make sure you're packing enough water and food provisions for yourself as well especially if the area you're heading to doesn't have a lot of convenient store establishments around. This is the part of packing that Hartung always encourages campers to over-pack on. 
To that same extent you must also over-pack on things that are meant to protect your skin. Sunscreen/SPF lotions, bug spray, and closed-toed shoes are all necessities anywhere you camp. The American Academy of Dermatology recommends wearing a sunscreen with an SPF of at least 30, and to reapply it every two hours, maybe even every hour depending on how much time you're spending in the sun. 
Do your research, read up on where you're going and get organized. Camping can be a fun spur-of-the-moment experience, however, for your first time it's best to be as prepared as possible.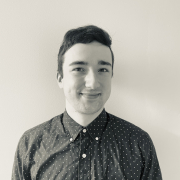 Eric Mastrota is a Contributing Editor at The National Digest based in New York. A graduate of SUNY New Paltz, he reports on world news, culture, and lifestyle. You can reach him at eric.mastrota@thenationaldigest.com.
https://media.thenationaldigest.com/wp-content/uploads/2020/08/12170408/Camp-Tent-400x400-1.jpg
400
400
Eric Mastrota
https://media.thenationaldigest.com/wp-content/uploads/2019/12/23173823/The-National-Digest-785x60-1.png
Eric Mastrota
2020-08-12 16:34:28
2020-08-19 14:59:56
Things To Keep In Mind If You're Planning On Going Camping For The First Time