Yosemite National Park is currently closed due to health and safety concerns relating to the coronavirus pandemic. However, it's important that we all remain positive in our thinking, and manifest that this entire ordeal will be over sooner rather than later. One of the best ways to cure your quarantine boredom, and look forward to returning to a world of normalcy is to plan all the fun things you'll be able to do once this is over. Yosemite National Park offers a ton of campground to roam around and explore, and once we're all able to freely be outside again, the park will likely be flooded with eager campers ready to breathe the fresh air again. 
The Tuolumne Meadows Campground on the site has 304 tent and RV sites for you and your loved ones to set up home-base. This specific site is the largest campground in the park, and is located at 8,600 feet altitude right where the Tuolumne River separates into the Dana Fork and Kyell Fork, according to its website. The grounds also have a restaurant, general store, gas station, post office, school, and visitor campus all within walking distance of course. Its close proximity to the park's many canyons, lakes, and rivers makes it one of the most popular grounds in the park. 
Bridalveil Creek Campground is located right by Yosemite's scenic Glacier Point lookout, and is the only campground on Glacier Point Road. From this lookout, you'll be able to see Yosemite Valley and Yosemite Falls as well. If you're the type of camper who loves to hike or take day trips, this might be the campground of choice for you, as it offers dozens of trails on the grounds. Bridalveil Creek has 110 tent or RV sites, two group sites, and three horse sites; each site has a fire pit, picnic tables, drinking water, and outdoor plumbing, there's even food/drink lockers to protect your perishables from wildlife. 
Camp 4 is the only campground in Yosemite that only permits campers with tents to stay there. RV's and trailers aren't allowed on these grounds, as the terrain really can't support vehicles of that size. This campground is known for its amazing rock climbing opportunities, and is one of the original birth places for the sport in America. Camp 4 is 11-acres large and located adjacent to Yosemite Falls. Since this is a tent-only campground, there are only 36 available spots, making it one of the most popular and in demand sites in Yosemite. 
Wawona Campground is famously known for its scenic surroundings, as the entire site is pretty much covered in Grizzly Giant sequoia trees. This is one of the only campgrounds that's kept open all year because of its immaculate views. There are 93 sites for tents and RV's as well, and each site is equipped with the same amenities as Camp 4. If you're looking for a more secluded type of experience, Wawona will likely be your best bet in Yosemite, as its large population of giant sequoias keeps campers separated from each other.
Upper Pines Campground is one of the most popular campgrounds in Yosemite because of how large it is. It has 238 available sites for campers in tents, RV's and trailers. The views, as always in Yosemite, are pretty out of this world. Located within the Valley, Upper Pines is located right by Curry Village, meaning there are plenty of small town amenities available for campers to take advantage of. This campground is also open year round. 
While it may be a little tortuous to look at future vacation/camping spots while stuck inside, it's important that we all think about the plans we want to do once all of this is over. When we plan for the future, we're reminding ourselves that there is, in fact, going to be a future worth planning for, and while these may be dark times, it's setting us all up for a brighter tomorrow. So where will you be heading.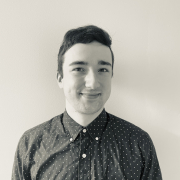 Eric Mastrota is a Contributing Editor at The National Digest based in New York. A graduate of SUNY New Paltz, he reports on world news, culture, and lifestyle. You can reach him at eric.mastrota@thenationaldigest.com.
https://media.thenationaldigest.com/wp-content/uploads/2020/04/09171116/Yosemite-National-Park-2-400x400-1.jpg
400
400
Eric Mastrota
https://media.thenationaldigest.com/wp-content/uploads/2019/12/23173823/The-National-Digest-785x60-1.png
Eric Mastrota
2020-04-09 16:44:31
2020-04-16 10:46:51
Top Yosemite Campsite Locations