For the first time in months, the Cumbre Vieja volcano has stopped spewing lava – although scientists are still concerned that the silence doesn't mean the eruption is over.
Cumbre Vieja, located in Spain's La Palma Island — part of the Canary Islands — started erupting back on Sept. 19, sending the lives of thousands spiraling. The volcano's awakening now holds the record for La Palma's longest eruption, having been active for 88 days.
Experts have not detected any seismic activity since Monday night. However, according to Involcan, Canary Islands' Volcanology Institute, it "does not imply a terminator of the eruption, as its cessation has sometimes been followed by a further increase in activity." Involcan did note this has been the longest tremor-free interval since the eruption began.
There's no doubt the experts have a right to be cautious – after several days of low activities, the volcano once again sprung to life on Sunday. Authorities noted the eruption also triggered more than two dozen earthquakes from Saturday into Sunday, though none of which were felt by residents.
Talking to Spanish public broadcaster RTVE, state official Mariano Hernández called the situation stable, but admitted that scientists have not given an estimate as to when the unpredictable eruption will finally come to a close. Hernández added that experts continue to monitor the number and magnitudes of the earthquakes.
On Monday, Spain ordered 30,000 people on La Palma — which has a total population of over 84,000 — to remain indoors due to the toxic gases and ash emitted from the eruption. Authorities advised the residents to close their doors, windows, and shutters in order to prevent air from coming in, as well as to turn off their air conditioning and heating.
According to CBS News, more than 7,000 have been evacuated since the volcano first erupted. Although there have been no related injuries or deaths and the majority of the Island has been unaffected, more than 3,000 buildings were destroyed throughout the process.
The streams of lava and ash have covered 1,220 hectares — or 3014 acres — of land, which much of that area being farmlands. Deltas around 50 hectares — 123 acres — have also formed on the La Palma coast as a result. Deltas are viewed as hazards, as they are unstable and prone to collapse or explosions.
Despite the dangerousness of the situation, that didn't stop tourists from flocking to see the eruptions with their own eyes – even having a drink while they watch. That lack of care has clearly stuck with those affected, as La Palma Island resident Estefania Martin showed while speaking with NPR.
"People who visit cannot imagine the worry, the sadness, the uncertainty about where you'll be tomorrow and what to do with your life, and that you might have even lost your job."
The volcano has only erupted three times since 1900. The first came in 1949, and lasted for 37 days. The second eruption occured in 1971, which lasted 24 days. Both instances, as well as the current eruption, hold a VEI (volcanic explosivity index) of two. That number classifies them as being between "small" and "medium."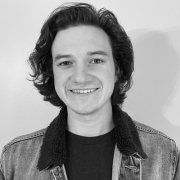 Andrew Rhoades is a Contributing Reporter at The National Digest based in New York. A Saint Joseph's University graduate, Rhoades' reporting includes sports, U.S., and entertainment. You can reach him at andrew.rhoades@thenationaldigest.com.
https://media.thenationaldigest.com/wp-content/uploads/2021/12/16174014/Cumbre-Vieja-Volcano-Spain-400x400-1.jpg
400
400
Andrew Rhoades
https://media.thenationaldigest.com/wp-content/uploads/2019/12/23173823/The-National-Digest-785x60-1.png
Andrew Rhoades
2021-12-19 08:45:01
2021-12-16 17:40:38
Spanish Volcano Falls Silent After Months Of Eruption, Leaving Scientists Wary