The bushfires in Australia have now claimed the lives of half a billion animals, 24 people, and caused extensive damage that's almost unfathomable to imagine. These fires have been taking over the continent for a month now, and currently are burning over 13 million acres of land. Countless celebrities and individuals with high social media followings have been calling on everyone to donate what they can to relief efforts, as conditions are progressively getting worse every day. 
Recently, Canberra, the capital of Australia, was forced to shut down the Australian federal government department that is responsible for management of nationwide emergencies due to poor air quality conditions. Canberra had a rating of 340 on the Air Quality Index; for comparison, "good" air quality is considered anywhere from 0 to 50 on the Index scale. 
The Department of Home Affairs and the Department of Health branches that are located in Canberra have been closed and all non-essential staff have been told to evacuate. In general, the city has shut down most services due to the poor environmental conditions. This includes all childcare services, galleries, retail locations, schools, etc. Safety and health have now become the main priority for all living things nationwide.  
There's approximately up to 200 active fires still burning in Australia, almost half remain uncontained. Australia is used to having a "fire season" alongside the winter months (January and February) however, the fires have already been blazing for over a month now, making this one of the worst fire seasons to date. Typically, fire season in Australia doesn't affect residential areas and refreshes certain plots of land to grow new crops through the burning. Now, it's uncertain what results will come following the containment of all the fires. 
"The crisis is not over, there are months to go. [I'm] establishing a $2 billion (1.39 billion American dollars) National Bushfire Recovery Agency to help people hit by the unprecedented bushfires get the support they needed. It's a long road ahead and we will be with these communities every step of the way as they rebuild. The funds will be used to help get communities back on their feet by rebuilding roads, mental health support, and helping restore the local environment," said Australian Prime Minister Scott Morrison in a release. 
Along with Prime Minister Morrison's announcement, the New South Wales (NSW) police department also made a statement in which they claimed that they're already taking legal action against 183 people for "bushfire-related offences." The charges began in November, when the fires initially started, and the NSW police have stated 24 individuals have specifically been charged over "deliberately-lit fires" that spread out of control.  
The Australian Defence Force also made a statement this past weekend in which they said they would be increasing overall fire support and bringing in over 3,000 army reservists to help contain the natural disaster. One of the biggest Australian Navy vessels, HMAS Adelaide, is being used to evacuate up to 5,000 australians.
The conditions are growing worse. The photos online depict the entire continent to look like that of another planet. The sky is an amber red hue, smoke makes it impossible to see more than 100 feet in front of you, and citizens are constantly taking to the street to evacuate. There are countless resources that anyone from anywhere can use to help with relief efforts and all the sites are linked right here. As the fires continue to blaze and destroy the continent, more awareness is being brought to the devastation. Hopefully those with platforms continue to speak up, and those actually there remain safe and sound until this is completely contained.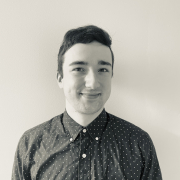 Eric Mastrota is a Contributing Editor at The National Digest based in New York. A graduate of SUNY New Paltz, he reports on world news, culture, and lifestyle. You can reach him at eric.mastrota@thenationaldigest.com.
https://media.thenationaldigest.com/wp-content/uploads/2020/01/06160458/Bushfire-in-Australia-400x400-1.jpg
400
400
Eric Mastrota
https://media.thenationaldigest.com/wp-content/uploads/2019/12/23173823/The-National-Digest-785x60-1.png
Eric Mastrota
2020-01-06 11:02:45
2020-04-09 15:52:22
Australia's Bushfires Shut Down Capital City of Canberra