As Japan continues to battle a fourth wave of coronavirus infections, citizens are making their voices heard and telling authority figures that they don't agree with hosting a worldwide event that will prompt individuals traveling from all over the world to one contained stadium location/ Olympic village. 
The latest survey comes just 10 weeks before the Games are projected to begin, Japan also recently expanded their coronavirus state of emergency to combat the fourth wave they're currently enduring. 
Medical professionals in Japan have repeatedly warned government officials that the healthcare industry is being overrun; not to mention the fact that healthcare workers are also getting sick which means there's less professionals in the nation to help combat the new cases. 
Asahi Shimbun is the paper responsible for the survey, which found that 43% of the respondents want the Games to be totally cancelled, while 40% want it to be postponed again. The paper performed the same survey one month ago, and the most recent results show a 35% increase in those who want a postponement or complete cancellation. 
The poll surveyed a little more than 1,500 residents, of which only about 14% still supported the Games being held in Tokyo this summer. If the Games continue as planned, 59% of the respondents claim they want the event to enforce no spectators, while 33% said they would be okay with a limited capacity policy. 
Ever since it was announced that Tokyo rescheduled the 2020 Summer Olympic Games to this summer the citizens of Japan have been adamant about their disapproval, especially since the world is still battling the Covid-19 virus despite the rollout of multiple vaccines. 
Kyodo News is a separate paper that also polled Japanese citizens, and they found that about 60% of all respondents want a complete cancellation of the Games; Kyodo News didn't offer "postponement" as an option either. 
Olympic organizers have claimed multiple times that they're taking all of the necessary anti-virus measures to protect all parties and athletes involved in the Games. However, the Kyodo poll found that about 88% of respondents worry that the presence of thousands of athletes and staff members from around the world will only further spread the virus and its multiple variants that now exist. 
Japan has seen a much smaller virus outbreak when compared to other countries, with only experiencing 115,000 deaths, however, the country is relatively smaller than the other nation's that have experienced heavy waves of infections and death. 
The Kyodo Poll also found that 85% of respondents think the Japanese government's rollout of Covid-19 vaccines has been slow, and 72% said they were unhappy with the government's handling of the entire pandemic.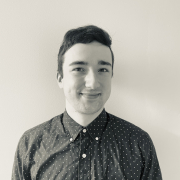 Eric Mastrota is a Contributing Editor at The National Digest based in New York. A graduate of SUNY New Paltz, he reports on world news, culture, and lifestyle. You can reach him at eric.mastrota@thenationaldigest.com.
https://media.thenationaldigest.com/wp-content/uploads/2020/01/10103456/Tokyo-Olympics-400x400-1.jpg
400
400
Eric Mastrota
https://media.thenationaldigest.com/wp-content/uploads/2019/12/23173823/The-National-Digest-785x60-1.png
Eric Mastrota
2021-05-17 11:29:45
2021-06-01 13:25:48
80% Of Japanese Residents Oppose Hosting The Olympic Games Due To Covid-19 Concerns