With vaping making all health headlines within the past year, it seems as though Americans are experiencing a large lung injury epidemic. However, according to a recent study published by the American Lung Association, lung cancer rates have decreased substantially within the past decade here in the United States. 
Specifically, the rate of new lung cancer cases in the U.S, has dropped 19% within the past ten years and the five year survival rate with the disease has increased 26%! While these numbers are quite incredible, lung cancer is still the leading cause of cancer related death as well, a title it's unfortunately almost always held. In general the American Lung Association reported that between 2012 and 2016, there was an average of 60 lung cancer cases per 100,000 people. The numbers overall varied state by state, Utah holds the lowest rate with an average of 27 people, while Kentucky holds the highest rate with 96 people per 100,000. The same goes for the percentage of survival rates in each state; the lowest being 16.8% in Alabama, and the highest being 26.4% survival in Connecticut, according to the report.
The best chance at surviving this vicious cancer is to detect it early on, which unfortunately doesn't happen to often. In fact, in the state by state data the highest rate of early detection for new lung cancer cases is only 28.1% in Wyoming; the lowest being 16.6% in Alaska. 
"Most cases are only caught at a very late stage. You don't get symptoms until it's very late and it's very developed. If you get diagnosed at an early stage, which very few people are, the tumor's often limited, it hasn't spread and at that point, you're often eligible for surgery where they can cut it out and it's essentially curative. The difference between an early diagnosis and a late diagnosis is about a five times higher survival rate," said Zach Jump, national director for epidemiology and statistics at the American Lung Association.
The biggest take away the American Lung Association wants to convey to readers with their annual reports is that yearly lung cancer screening are at the minimum the best way to prevent yourself from becoming a part of any of these statistics. This is especially true for those with a higher risk for the disease, whether that means genetically, or if you're a dedicated smoker. However, the reality is that many individuals don't ever get screened because of the assumption that they're completely healthy. This is especially true for those at the highest of risks. The ALA's report states that the screening rates for adults considered to be "high risk" is only 4.2% nationally!
The ALA wants Americans to know that there really is no harm in just getting screened. You don't want to become just a number on an annual report, you want to be an actual human being who lives out the rest of their lives happy and healthy, so don't be afraid to go get screened. 
"The report found that lung cancer rates for every measure vary significantly by state, and that every state can do more to defeat lung cancer, such as increasing the rate of screening among those at high risk, addressing disparities in receipt of treatment, decreasing exposure to radon and secondhand smoke and eliminating tobacco use. This report provides unique information for state officials, policymakers, researchers and those affected by lung cancer and emphasizes the need for resources and action to decrease the toll of lung cancer across the country,"  researchers wrote in the report.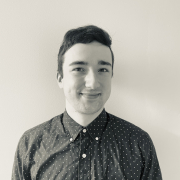 Eric Mastrota is a Contributing Editor at The National Digest based in New York. A graduate of SUNY New Paltz, he reports on world news, culture, and lifestyle. You can reach him at eric.mastrota@thenationaldigest.com.
https://media.thenationaldigest.com/wp-content/uploads/2019/11/13125024/Lung-Cancer-Xray-400x400-1.jpg
400
400
Eric Mastrota
https://media.thenationaldigest.com/wp-content/uploads/2019/12/23173823/The-National-Digest-785x60-1.png
Eric Mastrota
2019-11-14 14:04:29
2020-04-09 15:52:29
Lung Cancer Rates Are Down In The U.S. But Doctors Still Want You To Get Annual Screenings