Sarah Thomas became the first person to ever swim across the English Channel four times without stopping today. The American woman made the choice to do the near impossible feat after surviving what she thought was a death sentence. 
Thomas began the journey in the early hours on Sunday Morning (September 15th) at the British port of Dover, and completed her swim 54 hours later, at 6:30 am Tuesday morning (September 17th), where she landed at Shakespeare Beach on the Southern Coast of the United Kingdom.  
"I was really just pretty numb, there were a lot of people to meet me and wish me well, and that was really nice of them, but I feel just mostly stunned right now; I just can't believe that we did it," she said in a video clip from a forthcoming documentary posted on the BBC's website, where she is also seen celebrating her astounding accomplishment with champagne and chocolate.
Thomas was already a trained open-water marathon swimmer in Colorado. She completed her first open water competition swim in 2007 and then went on to swim the English Channel once in 2012, and again in 2016. However, clearly just swimming across the 20 mile long body of water once wasn't enough. She began training harder and pushing herself more and in 2017 she swam Lake Champlain for a total of 104.6 miles. Then in 2018, at the height of her marathon swimming career, she was diagnosed and treated for breast cancer. Her mother and support team told the BBC, while waiting for Thomas to complete her swim this Tuesday, that swimming is what kept her motivated during her cancer treatment, and is what ultimately got her through it. She completed treatment during the summer 2018, and hasn't slowed down since. 
Aerial Shot Of the English Channel That Sarah Thomas Swan Across 4 Times!
"I've been waiting for this swim for over two years now and have fought so hard to get here. Am I 100%? No. But I'm the best that I can be right now, with what I've been through, with more fire and fight than ever."
Thomas was clear from the start that she wanted to complete this swim not only to prove to herself how strong she still was, but for other cancer survivors out there who didn't think they'd be able to fight through it. As well as all of those who are still fighting their battle; she wanted to act as inspiration, showing that nothing is impossible. 
"This is for those of us who have prayed for our lives, who have wondered with despair about what comes next, and have battled through pain and fear to overcome. This is for our family and friends who held us in their arms and provided the strength and support we needed in the hardest times."
After completing the swim Thomas said one of the hardest parts was all the salt water, which caused her throat to be constantly dry and her voice to weaken. The world has recognized and praised Thomas for the seemingly impossible journey she completed. Lewis Pugh, an endurance swimmer who is best known for undertaking the first swim across the North Pole, tweeted Thomas with immense support this morning. 
"Just when we think we've reached the limit of human endurance, someone shatters the records. Huge congratulations to Sarah Thomas on swimming the English Channel 4x continuously. Sarah Thomas has overcome 5 major hurdles to become the first person to swim the English Channel four times non-stop: 1. The cold. 2. Jellyfish. 3. Sheer exhaustion. 4. Keeping her mind going. 5. Believing that it was possible" Pugh wrote on Twitter.
Thomas was able to keep her energy and endurance up by relying on a diet of protein shakes that contained caffeine and plenty of electrolytes. Every thirty minutes someone from her team would trail Sarah and make sure she got her sustenance. Initially, Sarah was planning on an 80 mile journey, 20 miles each stretch across the channel, however, due to strong currents and unexpected shifts in wind patterns, the journey ended up being 130 miles! It also didn't help that the water was warmer than expected and a jellyfish stung her face in the middle of her course. 
But against all the odds, Sarah Thomas completed the swim, inspiring millions. 
So much so that English filmmaker Jon Washer is turning her journey into a documentary titled, "The Other Side". Washer and his team have spent the last 60 hours filming Sarah while she swam and crossed the channel four times. In an interview with CNN News, Washer described the filming process as a "total nightmare" but definitely worth it. 
"Sarah is so tough and inspirational, there was just no room for failure on my part. And we're not anywhere close to being finished. We just knew her story needed to be told and began producing The Other Side via a successful crowd-funding campaign. And here we are."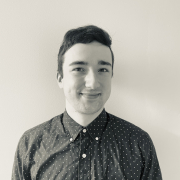 Eric Mastrota is a Contributing Editor at The National Digest based in New York. A graduate of SUNY New Paltz, he reports on world news, culture, and lifestyle. You can reach him at eric.mastrota@thenationaldigest.com.
https://media.thenationaldigest.com/wp-content/uploads/2019/09/16104303/English-Channel-400x400-1.jpg
400
400
Eric Mastrota
https://media.thenationaldigest.com/wp-content/uploads/2019/12/23173823/The-National-Digest-785x60-1.png
Eric Mastrota
2019-09-17 11:27:33
2020-04-09 15:52:40
Sarah Thomas: First Person To Cross The English Channel 4 Times Without Stopping!