We all can relate to the desire of making our space smell good. There's a multitude of fragrance options currently on the market that can make any home smell good and fresh. However, it's important to understand the potential dramatic impact on our home's air quality that these scent options can have.
According to Svetlana Stevanovic's recent research and reporting for The Conversation, people spend, on average, 85-90% of their time indoors, and inhale around 20,000 liters of air daily. Air pollutants that exist within our homes can arguably become much more harmful than the ones existing outdoors due to how much more time we spend in our houses. 
These stagnant indoor air pollutants from seemingly harmless fragrance options can have a major impact on our health and wellbeing, and can lead to issues such as eye irritation, respiratory issues, headaches, and more. 
The US Environmental Protection Agency has also reported that levels of indoor air pollutants can get up to three times higher than outdoor pollutants. 
Home scents are made to fill a space with a particular smell that will make our air smell nice, but it also can mean that we're intentionally releasing a mixture of chemicals in a closed indoor environment, which can lower the overall air quality in a given space. 
According to Stevanovic, air fresheners alon emit more than 100 different chemicals, some of the most harmful being classified as volatile organic compounds (VOCs). 
"These VOCs will react with ozone and other indoor oxidants to generate a range of oxidation products, which are potentially toxic molecules. The level of exposure and concentration determines the potential toxicity," Stevanovic wrote. 
The type of product and its composition determines the type and amount of pollutants being emitted into the air in your home. All air fresheners produce a high level of VOCs, and legally speaking, air freshener companies don't have to disclose the chemical composition of their products.
There can be tens or hundreds of chemicals in your air freshener that you wouldn't even know about because they're not listed on the product itself. 
"In a study across the United States, Australia, Sweden and the United Kingdom, 32.2% of people were reported to have a sensitivity to fragrance. In those who are sensitive, fragrances are a risk factor for asthma and headaches."
The best advice when it comes to avoiding an increased level of pollutants in the home is to use fragrances in moderation. When it comes to candles, using soy, beeswax, and any candle that's labeled as "non-paraffin" and maintaining proper ventilation in the home throughout the day is generally considered to be safe. 
Removing chemical air fragrances, fresheners, and scented candles will have a lasting overall impact on the quality of air in your home. Overall, maintain a level of moderation when it comes to adding fragrance to your home, and consider using air purifiers in combination with ventilation to keep airflow consistent in your home.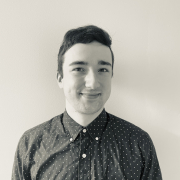 Eric Mastrota is a Contributing Editor at The National Digest based in New York. A graduate of SUNY New Paltz, he reports on world news, culture, and lifestyle. You can reach him at eric.mastrota@thenationaldigest.com.
https://media.thenationaldigest.com/wp-content/uploads/2023/01/10152303/candle-400x400-1.gif
400
400
Eric Mastrota
https://media.thenationaldigest.com/wp-content/uploads/2019/12/23173823/The-National-Digest-785x60-1.png
Eric Mastrota
2023-01-12 09:00:39
2023-01-12 09:30:28
How Fragrance And Scents In The Home Can Impact Your Overall Air Quality