The cannabis industry is constantly growing within the United States. When Colorado became one of the first states to fully legalize the recreational use of marijuana, federal bodies of government observed the states economy closely to see if there was a true market for it. Now, nearly six years later, not only have additional states followed in Colorado's footsteps after seeing the massive success in business for the state, but Colorado itself is advancing every day with new ways to expand the industry. 
In fact, beginning in the fall of 2020, students at Colorado's State University of Pueblo will be offered the chance to actually major in cannabis. According to the Colorado Department of Higher Education, state officials approved a program that would allow students to get a bachelors of science degree while studying in a Cannabis Biology and Chemistry program. This is the first ever program of this nature at any university or college in America. 
"The new major is a proactive response to a rapidly changing national scene regarding the cannabis plant. Attitudes are shifting toward cannabis and its legalization for recreational use in numerous states, including Colorado. The program will be part of CSU-Pueblo's department of chemistry and consist mainly of chemistry and biology coursework with some classes in math and physics," a proposal for the program by CSU-Pueblo officials says.
Majoring in cannabis may sound like a questionable choice, however, the program is no different than studying to join any other sort of government regulated medicinal industry. The program itself has two paths of studying in which students can choose from. One path focuses on the more agricultural/biology side of marijuana, and the other is a more analytical track that focuses on the chemistry and logistic work involved in the cannabis industry. 
These two paths can open numerous doors for graduates who decide to take on this major, especially in a fully legal/regulated state. The two programs allow for major flexibility in regards to what part of the industry new college graduates might want to enter. Whether it's within the dispensary/retail side of it, the agricultural/growing side, or the government regulated side, the possibilities are truly endless when it comes to this new highly lucrative industry that's growing everyday within our country. 
Since being legalized six years ago, Colorado has exceeded $6 billion worth of marijuana sales alone, according to the state's Department of Revenue. Colorado has truly taken this opportunity as a fully legal state and turned marijuana into a legal billion dollar industry; once taxes, licensing, and fee revenues are taken into account. For this reason, CSU-Pueblo has nothing but the highest of hopes for their new programs demand. According to CSU's proposal, acquiring this specific new degree opens up doors even beyond just the cannabis industry as well. 
"[Students] could enter into a wide variety of businesses outside of the cannabis industry such as agriculture, food science, biochemistry and environmental sciences. Educating students who are capable of understanding cannabis science is required for the industry in all its aspects to be effective and safe for the consumer. As many 60 students could be enrolled in the major after four years," the proposal said. 
The Department of Higher Education in Colorado is hoping to expand programs such as this one into many more of the universities located in the state. Cannabis-focused degrees and majors are most likely going to appear throughout the entirety of America as the herb gets legalized more throughout the forthcoming years. The market is extremely lucrative, and constantly growing, so it only makes sense that those who are studying the likes of business, economics, and medicine become experts on America's next big multi-trillion dollar business opportunity.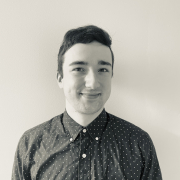 Eric Mastrota is a Contributing Editor at The National Digest based in New York. A graduate of SUNY New Paltz, he reports on world news, culture, and lifestyle. You can reach him at eric.mastrota@thenationaldigest.com.
https://media.thenationaldigest.com/wp-content/uploads/2020/02/10163056/Cannabis-and-Oil-400x400-1.jpg
400
400
Eric Mastrota
https://media.thenationaldigest.com/wp-content/uploads/2019/12/23173823/The-National-Digest-785x60-1.png
Eric Mastrota
2020-02-10 11:03:07
2020-04-09 15:50:24
University In Colorado To Start Offering A Degree Program In Cannabis