According to a new analysis from the European Union's Copernicus Climate Change Service, the last seven years have been the warmest on record for planet Earth. The Climate Change Service tracks global temperature changes and other climate change indicators as well. 
The analysis also found that Earth's temperature is continuing to rise due to heat-trapping fossil fuel emissions, and 2021 was the fifth warmest year on record. 
Freja Vamborg, a senior scientist at Copernicus, said that while global temperatures are always expected to fluctuate due to large-scale weather and ocean patterns, – such as El Niño and La Niña – the larger issue of climate change and its impact on annual temperature changes is not to be taken lightly. 
"The really important thing is to not get hung up on the ranking of one particular year but rather kind of see the bigger picture of ever-warming temperatures, and that ever-warming doesn't mean every year will be warmer than the next. But that was what we've seen so far with every decade warmer than the next — and this is quite likely to continue."
Copernicus reported that Earth's average temperature is currently 1.1 degrees Celsius above average pre-industrial levels. Scientists have warned that Earth will feel the worst impacts of climate change if that threshold hits the 1.5 degree Celsius mark.
Kim Cobb, director of the Global Change Program at the Georgia Institute of Technology, said a "warming of 1.1 degrees Celsius is a conservative estimate."
"It is very fair to say that 1.1 degrees Celsius is conservative, because the last half of the last decade has been warmer than the first half," Cobb explained. 
Back in 2015 world leaders agreed that Earth's temperature must remain under 2 degrees Celsius when compared to pre-industrial levels, with a preferred goal of not exceeding 1.5 degrees. While that level of temperature change may seem small, NASA scientists explained it's similar to how a 1 or 2 degree increase in our internal body temperature can cause a fever.
Cobb explained that even though "we've just barely crossed the 1 degree threshold for warming, we are still reeling from a near-constant series of weather and climate extremes. With rare exceptions, these extremes can now be definitively linked to human-caused warming. Going forward, we should expect the frequency and severity of such extremes to increase, exacting an enormous toll on societies around the world."
Copernicus also reported how almost every "corner" of the world felt the effects of climate change in 2021. Rain fell for at the summit of Greenland for the first time ever on record, and droughts throughout the Western US have caused a multitude of wildfires and water shortages. Several regions of the world also experienced above average temperatures last year. 
Last summer in Europe was the warmest on record, and the continent also experienced its share of natural disasters such as flooding in Germany, Belgium, and the Netherlands, as well as wildfires. 
Experts have continued to warn the world about global greenhouse gas emissions, as it's currently expected that by 2030 emissions will be roughly twice as high as what's necessary to prevent the planet from warming to that 1.5 degree mark. 
In 2021, emissions from methane, a greenhouse gas that's about 80 times more potent than carbon dioxide, rose substantially. 
Vamborg stated that the report should serve as a reminder to the world that the rise in greenhouse gas emissions is "what fuels the planet's rapid warming. The global temperature curve will continue to grow as we continue to emit greenhouse gases."
Cobb explained how humanity still can stop the planet from crossing the 1.5 degree mark. "Choosing to limit fossil fuel emissions to that point could potentially cool the planet in the second half of this century." 
"The idea that we might live to see a reversal of global warming is inspiring, as generations that have witnessed decade after decade of warming. It's a future worth fighting for, and bringing to life, one energy choice at a time."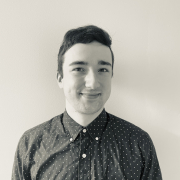 Eric Mastrota is a Contributing Editor at The National Digest based in New York. A graduate of SUNY New Paltz, he reports on world news, culture, and lifestyle. You can reach him at eric.mastrota@thenationaldigest.com.
https://media.thenationaldigest.com/wp-content/uploads/2022/01/10131236/Global-Warming-Climate-Change-400x400-1.jpg
400
400
Eric Mastrota
https://media.thenationaldigest.com/wp-content/uploads/2019/12/23173823/The-National-Digest-785x60-1.png
Eric Mastrota
2022-01-10 11:00:48
2022-01-10 13:13:44
New Climate Data Shows Last 7 Years Have Been Warmest On Record For Earth