The coronavirus pandemic has been causing a lot of industries to completely shut down, which is indirectly benefiting the environment. A lack of industrial activity is temporarily causing air pollution levels to decrease, according to the European Space Agency which released satellite images showing the fall in global nitrogen dioxide levels. 
The sudden shift in atmospheric levels is being referred to as the "largest scale experiment ever" in terms of industrial emission rates in the atmosphere when certain businesses are shut down for long periods of time globally. According to the European Space Agencies (ESA) satellite images, over the past two months, levels of nitrogen dioxide over the planet's most metropolitan and industrialized areas in Asia and Europe were marked much lower when compared to last year's data. 
This is massively significant, as a decrease in these levels is relatively uncalled for, especially considering how fast and advanced the world runs when it's not in the middle of a pandemic. nitrogen dioxide in general is produced from car engines, power plants, and basically any industrial business that's known for its gas emissions. nitrogen dioxide is also known to speed up the development of respiratory illnesses.
"We are now, inadvertently, conducting the largest-scale experiment ever seen. Are we looking at what we might see in the future if we can move to a low-carbon economy? Not to denigrate the loss of life, but this might give us some hope from something terrible. To see what can be achieved. A reduction in air pollution could also bring some health benefits, though it's unlikely to offset loss of life from the disease [coronavirus]," said Paul Monks, professor of air pollution at the University of Leicester.
While the health benefits of this reduction in air pollution may not offset the number of deaths as a result of COVID-19, it can help reduce the overall spread of the virus, as higher levels of pollution in the air causes those with pre-existing health conditions to have an even more compromised immune system. Additionally, individuals with respiratory illnesses, such as asthma, living in these areas that are typically concentrated in nitrogen dioxide will benefit from the cleaner air in the long run. 
The World Health Organization (WHO) describes nitrogen dioxide as "a toxic gas which causes significant inflammation of the airways," which is why it tends to intensify preexisting conditions, especially those of a respiratory nature. The biggest drop in pollution levels that also works to support the connection between the coronavirus and the improvement in air quality, comes from Wuhan, China, where the virus initially spread. The city itself has 11 million citizens and is one of the largest transportation hubs in the world, it also has hundreds of thousands of industrial factories throughout it. Now, according to NASA nitrogen dioxide levels have decreased up to 30% when compared to last year!
Other areas of Europe and Asia that support the "largest experiment in history" include South Korea, which is typically dependent on a multitude of power plants and industrial facilities in China. Milan, Italy, one of the most COVID-19 affected countries, has seen a 40% drop in nitrogen dioxide emissions. Many are crediting this to Italy's current lockdown policy that the country is still enduring.  
In the United Kingdom, road traffic alone accounts for about 80% of all gas emissions, now that the UK has announced their own plans to lockdown, it's predicted that they'll see a similar drop as well. While coronavirus may be disrupting a lot of aspects of life right now, at least one small positive is coming out of this entire ordeal, and the planet is healing more and more everyday.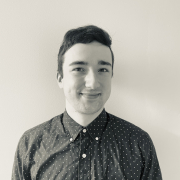 Eric Mastrota is a Contributing Editor at The National Digest based in New York. A graduate of SUNY New Paltz, he reports on world news, culture, and lifestyle. You can reach him at eric.mastrota@thenationaldigest.com.
https://media.thenationaldigest.com/wp-content/uploads/2020/03/24171439/Air-Pollution-400x400-1.jpg
400
400
Eric Mastrota
https://media.thenationaldigest.com/wp-content/uploads/2019/12/23173823/The-National-Digest-785x60-1.png
Eric Mastrota
2020-03-24 16:25:11
2020-04-09 15:49:52
COVID-19 Pandemic Indirectly Leading To A Reduction In Air Pollution