2020 has definitely been one of the most difficult and unpredictable years for all of us. Now that we're all used to being home and are continuing to wait out the rest of this pandemic until some sort of vaccine is released, many are continuing to figure out ways of occupying their time. Many have taken up reading more now that they actually have the time to do so. Here's a list of leadership/motivational novels that are regarded as being extremely effective in helping readers remain more positive during these uncertain times:
Friday Forward By Robert Glazer: Bestselling author Robert Glazer wrote this book for industry and company leaders who need the motivation to keep not only their team, but themselves, going during difficult times. The book is a curated collection of over 50 stories that Glazer has experienced or witnessed himself. These stories are meant to inspire readers and help them get through specific situations that can arise in any company culture. 
Daring Greatly By Brene Brown: This novel focuses on the art of vulnerability in the workplace. Throughout 2020, we've all had to make occupational adjustments, and have discovered newfound skills and techniques for getting through our day-to-day responsibilities. Brown wanted to take all of those new techniques, and share them with readers so they can learn from others and improve their own personal work habits. 
Girl Decoded By Rana el-Kaliouby: el-Kaliouby is a technology entrepreneur by day, and in this memoir she shares her transformative experience of going from shy, soft-spoken child growing up in Egypt, to one of the world's biggest authorities on human interaction with artificial intelligence. Her book is meant to present a positive future for human beings and technology, and show that you can start from anywhere and make it as big in the world as you want. 
The Garden By Jon Gordon: Gordon is a bestselling author, and in his most recent book he drew inspiration from his experiences working with top CEOs, athletes, and organizations throughout the world, and shared those experiences so that readers can see how normal all of these major figureheads actually are. The purpose of this novel is much like Girl Decoded in the sense that it's meant to leave the reader with an overall feeling of inspiration and positivity in terms of their future. 
Make Your Bed: Little Things That Can Change Your Life and Maybe The World By William McRaven: This novel outlines lessons that were in a speech given by Admiral William McRaven. In this specific speech, McRaven shared the 10 principles he learned during his Navy Seal training that helped him overcome various challenges not just in his career, but in his own personal life. The speech itself went viral and gained over 10 million views shortly after being posted online. 
The Four Agreements By Don Miguel Ruiz: This novel is subtitled "a practical guide to personal freedom," and it's meant to do exactly that. In this book Ruiz attempts to discuss the many common "mental roadblocks" that all humans experience that prevent us from living in the moment and being happy. The novel gives advice on how to properly self-reflect on your actions without punishing ourselves for past mistakes or wrongdoings. 
Grit: The Power of Passion and Perseverance By Angela Duckworth: Angela Duckworth is a psychologist who wrote this novel as a means of telling her readers that if they want to be successful, they need to embrace their individual grit. This "grit" is made up of a "unique blend of passion and persistence," and when used right, it can lead us to amazing things in our lives and career.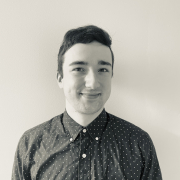 Eric Mastrota is a Contributing Editor at The National Digest based in New York. A graduate of SUNY New Paltz, he reports on world news, culture, and lifestyle. You can reach him at eric.mastrota@thenationaldigest.com.
https://media.thenationaldigest.com/wp-content/uploads/2020/09/11155323/Woman-Reading-Book-on-Couch-400x400-1.jpg
400
400
Eric Mastrota
https://media.thenationaldigest.com/wp-content/uploads/2019/12/23173823/The-National-Digest-785x60-1.png
Eric Mastrota
2020-09-11 14:21:53
2020-09-11 15:53:43
Books To Motivate And Inspire You During Quarantine