Former Vice President and 2020 Democratic Presidential candidate Joe Biden is releasing a plan this week that aims to change the way that American families care for each other from the beginning of one's life all the way to the end. 
Biden's calling it the "21st Century Caregiving and Education Workforce" plan, and the proposal calls for a $775 billion investment that will be distributed over the course of 10 years to various establishments, businesses, government agencies, etc. that all work to rebuild and "fortify the nation's caregiving economy."
The establishments that the money will go toward specifically include daycare facilities, in-home elder care, and long-term care for disabled individuals. The investment specifically will be coming from real estate taxes as well, according to Biden's campaign. 
"Everything will be paid for by rolling back unproductive and unequal tax breaks for real estate investors with incomes over $400,000 and taking steps to increase tax compliance for high-income earners." 
Biden is expected to announce even more specifics as to what the plan will do with the money/where the money itself will be pulled from this week. However, his campaign did already release a general outline as to what the bills main goals are. The first thing Biden wants to do is provide emergency funding for state, local, and tribal governments to ensure that all child-care centers and elder-care providers throughout the country are financially protected through the rest of the pandemic. 
These businesses specifically are seeing a massive economic decline, as many individuals are not comfortable sending their child or elderly relative to be cared for by an outside party during a global health crisis. 
Biden's administration laid out three major "planks" that this plan will work to accomplish within the next ten years. The first involves expanding affordable child care services for kids up to five-years-old as well as providing universal preschool education. This same concept goes for elderly and disabled individuals, as Biden will be expanding care options within these facilities, programs, and agencies as well. Particularly Biden wants to focus on community and home-based care. Finally, he wants to increase the pay and benefits for individuals who work within the caregiving industry. 
Affordability is the number one priority in all aspects of this bill. Universal preschool would alleviate so many costs for low-income working families, but would also allow more businesses to open their own child-care facilities within corporate office buildings. Biden also is pledging to provide up to 12 weeks of paid family and medical leave for new parents/workers in general when they need to be out of office for certain medical issues/procedures. 
The same concept goes for elderly and disabled people, especially those in low-income families, as with daycare, additional facilities and assistance can cost hundreds of thousands as time goes on. Biden specifically wants to distribute $450 billion of the fund to increase Medicaid funding to the states.
The money would also work to fund programs and create up to 150,000 new jobs within the caregiving industry. These new jobs, along with the thousands of current caregiver workers, will also see an increase in pay, and expanded protections for things like starting a labor union. The money will also be invested into new and improved training programs that can help these workers advance their careers more easily.
So far, many American citizens are in support of this plan, especially considering president Trump has yet to discuss any specific plans to improve child care, family leave, elderly care, health care, etc. The coronavirus pandemic has halted the president's campaigning for the November election, however, this has already hurt him tremendously in the initial polls, so only time will tell if Trump counters Biden's proposal.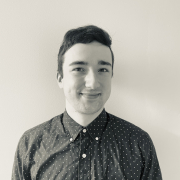 Eric Mastrota is a Contributing Editor at The National Digest based in New York. A graduate of SUNY New Paltz, he reports on world news, culture, and lifestyle. You can reach him at eric.mastrota@thenationaldigest.com.
https://media.thenationaldigest.com/wp-content/uploads/2020/07/21161056/Real-Estate-Tax-400x400-1.jpg
400
400
Eric Mastrota
https://media.thenationaldigest.com/wp-content/uploads/2019/12/23173823/The-National-Digest-785x60-1.png
Eric Mastrota
2020-07-21 14:47:54
2020-07-21 16:11:10
Joe Biden Announces $775 Billion 'Caring Economy' Plan Funded By Real Estate Taxes