Carole Baskin and her husband, Howard, are accusing Royal Goode Productions and Netflix of breach of contract by using footage of the couple in the trailer for the sequel to the Netflix hit series 'Tiger King'. 
The second season of the series was initially scheduled for release on November 17th. According to media sources, the lawsuit was filed on Monday in Tampa, Florida. The couple is arguing that they only signed appearance release forms for the first series, which Carole Baskin would go on to describe as a "reality show dumpster fire." 
The lawsuit states: "By utilizing the film footage of the Baskins and Big Cat Rescue secured by Royal Goode Productions under the Appearance Releases in 'sizzle reels' and promotional trailers for the sequel entitled 'Tiger King 2,' the Defendants are in breach of the terms of the Appearance Releases."
The Baskins are looking for Royal Goode Productions and Netfliz to remove all footage of them being used in Tiger King 2. 
Carole Baskin also made multiple claims in the past that the first season of the series "perniciously implicated" her in the disappearance of her first husband in 1997; the first season alludes that Baskin potentially fed her first husband to one of her tigers, thus destroying all evidence that would implicate her in his disappearance. 
The entire first season of the series followed the rivalry that took place between Joe Exotic, owner of the Greater Wynnewood Exotic Animal Park in Oklahoma, and animal conservationist Carole Baskin. 
In 2018, Joseph Maldonado-Passage, Joe Exotic's real name, was arrested after being accused of hiring two men to murder Baskin. 
In 2019, he was found guilty of multiple federal charges of animal abuse and two counts of attempted murder. Exotic was sentenced to a 22-year prison sentence in Fort Worth, Texas. 
Exotic has since sold his zoo and is currently appealing his sentencing, calling it "harsh." Jeff and Lauren Lowe are the couple who now own Exotic's old zoo. In January a federal judge ordered the Lowe's to turn over all lion and tiger cubs in their possession, along with the animals' mothers. 
The animals were then returned to the federal government after it was found that Exotic's zoo had violated the US's endangered Species Act and the Animal Welfare Act. 
In the meantime, the Baskins have teamed up with fiml-maker Michael Webber, most famously known for 'The Elephant In The Living Room', for their own documentary called 'The Conservation Game'.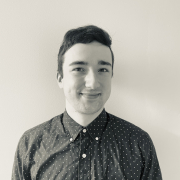 Eric Mastrota is a Contributing Editor at The National Digest based in New York. A graduate of SUNY New Paltz, he reports on world news, culture, and lifestyle. You can reach him at eric.mastrota@thenationaldigest.com.
https://media.thenationaldigest.com/wp-content/uploads/2020/10/12151222/Popcorn-and-Netflix-400x400-1.jpg
400
400
Eric Mastrota
https://media.thenationaldigest.com/wp-content/uploads/2019/12/23173823/The-National-Digest-785x60-1.png
Eric Mastrota
2021-11-02 10:00:40
2021-11-02 11:48:05
Carole Baskin Suing Netflix For Using Footage Of Her In Tiger King 2