The Center for Disease and Control (CDC) have moved five Caribbean islands — Jamaica, the Dominican Republic, and the French territories of Guadeloupe, Saint Barthélemy, and Saint Martin — to its level 4 travel advisory assessment due to "very high" COVID-19 risks.
Additionally, the CDC designated 10 other locations to level 4, which include Niger, Peru, Mongolia, Romania, Tunisia, Fiji, Kuwait, Columbia, Costa Rica, and United Arab Emirates. The total number of level 4 destinations now sits at 116.
Other Caribbean destinations like Aruba, Bonaire, Curaçao, Barbados, the British Virgin Islands, Sint Maarten, Belize, and the Turks and Caicos had been previously added to level 4. Among the notable level 4 countries worldwide include Greece, France, the United Kingdom, and Spain.
As for other levels, 54 destinations are considered level 3 ("high" risk), 13 are level 2 ("moderate" risk), and 13 are level 1 ("low" risk). The CDC also has an unknown level, which includes a mix of countries that are either places of unrest and restrictions — such as North Korea and Syria — or far less-traveled, like Antarctica.
Countries are moved to the highest level when more than 500 COVID-19 cases per 100,000 residents are reported in the last 28 days. While the CDC urges to avoid travel to level 4 locations, the agency adds that if you must go, you should be fully vaccinated while wearing a mask and staying six feet away from others at all times.
The CDC additions are a tough blow to many vacationers. The Seattle Times noted that 4.6 million U.S. citizens traveled to the Caribbean from January through September of last year, which is more than the number of U.S. visitors to any other overseas region.
On Jan. 25, Jamaica saw 754 new COVID-19 cases while possessing a seven-day average of 921, while the Dominican Republic had 2,272 new cases and a seven-day average of 4,839. Meanwhile, on Jan. 20, Saint Martin reported 1,430 new cases and an average of over 200.
Though transmission rates and trends are solid — if not the most important —  guidelines to follow when debating whether to travel, CNN medical analyst Dr. Leana Wen explained there are other considerations one could weigh.
"The transmission rates are one guidepost. Another is what precautions are required and followed in the place that you're going and then the third is what are you planning to do once you're there," Wen said.
She also added that a trip involving going to lots of attractions, bars, and areas with high volumes of on-goers is very different than a visit that involves little interaction, such as sitting on a beach. "Those are very different levels of risk."
While the CDC does not label the U.S. or its territories on its travel risk levels, the country has the color code of level 4 on their advisory map. In the last week, the U.S. has had over four million new cases, the most of any country in that span.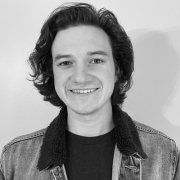 Andrew Rhoades is a Contributing Reporter at The National Digest based in New York. A Saint Joseph's University graduate, Rhoades' reporting includes sports, U.S., and entertainment. You can reach him at andrew.rhoades@thenationaldigest.com.
https://media.thenationaldigest.com/wp-content/uploads/2022/01/28125100/Caribbean-Islands-400x400-1.jpg
400
400
Andrew Rhoades
https://media.thenationaldigest.com/wp-content/uploads/2019/12/23173823/The-National-Digest-785x60-1.png
Andrew Rhoades
2022-01-28 10:00:48
2022-01-28 13:18:29
CDC Adds Five Caribbean Islands, 15 Total Destinations To Its Highest Level Of Travel Risk