When it comes to travelling, preparation is key. "Who, what, where, when, why, and how" takes on a whole new meaning in regards to packing and prepping for the journey you're about to embark on, wherever that is. Besides what you need for the trip itself, if you find yourself booking a long flight to paradise, you're going to need to bring some things to keep you entertained and at ease while you're en route. So make sure you leave room for some of these essentials in your carry-on. 
To start, make sure you have a quality carry-on to begin with. Most aircrafts can support bags of a relatively large size on board now, but a large backpack should suffice all your needs that don't fit in your checked bag. Try to find something with a lot of zipped pockets and padding. While it may take you longer to figure out which pocket has what in it, you'll be more relaxed knowing that all of your belongings are zipped up and secured with you. 
Let's start by going through the on board essentials that make any flight much more bearable. A neck pillow is the first thing that comes to most of our minds when we think of airplanes, as it should. Airplane seats can be unsupportive and lumpy, and a neck pillow offers the perfect amount of support for your neck and head when you're trying to catch up on some sleep during your flight. Match that with a weighted eye mask and some earbuds and you'll be as comfortable as one can be sleeping on a plane.  
Makeup removing/facial cleansing wipes are an underrated essential to put in your carry-on. We all know that airlines see some of the most foot traffic of any industry, meaning there's a ton of germs being transferred among all of us constantly. Hand sanitizer and general hand washing will help prevent you from getting sick (among other things), but staying relatively clean throughout a day of non-stop travel can be tough. Cleansing facial wipes will not only remove any makeup, dirt, or foreign bacteria from your face, but give you a more refreshed and clean feeling, something that's pretty hard to accomplish while on an airplane. 
Along those same lines, toiletries are always good to have on hand when in the air. Since all airlines have pretty strict guidelines as to how much liquid you can bring onto a plane, head to your local drug store to ensure that you're getting the right size of everything to take on board. Most drug stores, like CVS or RiteAid, have a travel section where they sell mini bottles of things like mouthwash and toothpaste that already fit the size requirements of most major airlines. Pick up some mini mouthwash, toothpaste, and maybe a new mini toothbrush, in case you eat a lovely airplane meal and want your breath to feel a little fresher after. Deodorant is another great thing to have on hand. 
Sticking to self-care and hygiene, a face mask can be an extremely fun way to pass the time on a flight, and a great way to keep up with your skincare routine. Travelling in general can really stress our skin out; the change in altitude, environment and air can lead to dryness, irritation, and breakouts. Packing a sheet mask in your carry-on is the cleanest face mask option one could bring on a flight. You simply unfold it and place it on your skin, and when you're done you can just throw it out, no sink or washing off required. While you may look a little strange, most people know what a sheet mask is, and besides, you're going on vacation and will likely never see these individuals again, so just go for it. 
It should go without saying that you should pack some in-flight entertainment for yourself. In case none of the movie options appeal to you, download some of your favorite films onto your phone, tablet, or laptop the night before you leave. This way, you likely won't even need the on-board WiFi to watch, and you have a simple way to pass a few hours. 
To keep your devices charged up, pack a portable charger. Some flights have outlets or USB ports for your chargers, but those can be flimsy or not even work. By packing your own fully charged external battery, along with all of the appropriate cords for your devices, you will ensure that no matter how much you're using your electronics, they won't run out of battery. 
Finally, bring a change of clothes. Yes I know, you're technically packing a whole bunch of outfit changes in your regular suitcase, but planning ahead for the climate of your destination, and potential changes in cabin temperature, will ensure that you remain fully comfortable throughout your travels. In addition, once you arrive, you can easily change in the airport so you're ready for wherever it is you decided to go!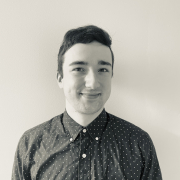 Eric Mastrota is a Contributing Editor at The National Digest based in New York. A graduate of SUNY New Paltz, he reports on world news, culture, and lifestyle. You can reach him at eric.mastrota@thenationaldigest.com.
https://media.thenationaldigest.com/wp-content/uploads/2020/01/22155748/Carry-On-Luggage-400x400-1.jpg
400
400
Eric Mastrota
https://media.thenationaldigest.com/wp-content/uploads/2019/12/23173823/The-National-Digest-785x60-1.png
Eric Mastrota
2020-01-22 15:46:17
2022-04-28 10:05:05
Carry-On Travel Essentials For Your Next Flight