America is going green, cannabis green that is. Within the past five years states and counties alike have legalized the use of marijuana recreationally. After Colorado made the leap back in 2014, more and more regions in the U.S. have followed in their footsteps after seeing the massively successful economic results of doing so. However, as more American territories begin legalizing, a new debate is emerging regarding the millions of people currently serving prison time for marijuana-related charges.
It's the same political argument when it comes to eradicating student debt; what about all the individuals who already paid back/are currently paying back their loans? Well, Los Angeles, California is setting a very important precedent for this growing debate regarding recreational marijuana use and those currently incarcerated for something that's been legalized since 2016 (in California that is). 
Close to 66,000 marijuana convictions made in Los Angeles County will be dismissed within the coming months. Of those cases 4,000 are misdemeanor possession charges and 62,000 are felony convictions for selling and cultivation, and some of the charges date all the way back to 1961, according to California District Attorney Jackie Lacey's office. 
"The dismissal of tens of thousands of old cannabis-related convictions in Los Angeles County will bring much-needed relief to communities of color that disproportionately suffered the unjust consequences of our nation's drug laws. I am privileged to be part of a system dedicated to finding innovative solutions and implementing meaningful criminal justice reform that gives all people the support they need to build the life they deserve," Lacey said.
Lacey also went on to state that the dismissals will give "conviction relief" to about 53,000 individuals; 45% of which are Latino, 32% black, and 20% white. This relief effort began the moment that California approved Proposition 64 back in November of 2016. When that proposition, which stated the legalization of recreational marijuana use, passed a big part of it stated that individuals with old marijuana convictions/charges would be able to petition the judicial system to expunge their records. 
Then, two years later, in 2018, the California state Legislature passed AB 1793 which was a bill that then required the state Department of Justice to go through all of California's crime records and mark past marijuana convictions that would be eligible for either expunging or downgrading to a misdemeanor charge; obviously the Department only went through documents of individuals who were still alive, convicted, or still had the charges on their record. 
AB 1793 leads us to today, as the Department is still looking through past court documents and convictions. They have until July to fully review the list of past charges in order to determine which dismissals and downgrades will be appropriate based off the bill. In 2018 after initial document review the Department determined that more than 218,000 state wide convictions could be eligible for dismissal. 
The 66,000 number comes just from LA County specifically (hence the much larger statewide number). Lacey's office has gone through those cases as well ,with some collaborative help from the organization Clear My Record; a nonprofit California service that has helped over 85,000 individuals get their marijuana convictions dismissed since 2016. 
Now, the hope for the future is that as the rest of the nation begins opening their minds and legislation to the possibility of becoming a federally legal country, and hundreds upon thousands of individuals will be able to have their criminal records rightfully expunged, and the chance to start a new life.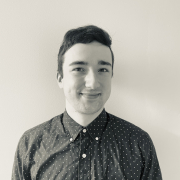 Eric Mastrota is a Contributing Editor at The National Digest based in New York. A graduate of SUNY New Paltz, he reports on world news, culture, and lifestyle. You can reach him at eric.mastrota@thenationaldigest.com.
https://media.thenationaldigest.com/wp-content/uploads/2020/02/14161053/Marijuana-Leaves-400x400-1.jpg
400
400
Eric Mastrota
https://media.thenationaldigest.com/wp-content/uploads/2019/12/23173823/The-National-Digest-785x60-1.png
Eric Mastrota
2020-02-14 14:07:43
2020-04-09 15:50:22
L.A. County To Dismiss Over 66,000 Marijuana Convictions