As the summer quickly approaches, many of us are gearing up to beautify our gardens and homes with flowers. For those of us with pets, it's important to know which flowers are safe to have around the house in case our furry friends decide to do what animals do best and eat something they shouldn't. 
To ensure all the flowers you buy are non-toxic to your pets, it's recommended to buy individual bouquets rather than the ones that are pre-assembled. Pre-made bouquets don't normally have every flower in them listed when you purchase, so it can be hard to tell if everything is safe. 
Like most plants, if ingested, flowers can cause your dog or cat to have an upset stomach, so it's important to know the least harmful ones you should be reaching for at the garden store. 
Roses are a classic and safe option for both dogs and cats. Fallen petals that can be accidentally ingested by your pet won't make them extremely sick, and they come in a wide variety of colors to brighten up any space. If your roses have thorns, try placing them in the least accessible place possible.
Gerber Daisies are some of the most popular flowers among pet-owners as they are both beautiful and safe to have around. Make sure that when you buy these flowers you're purchasing Gerber Daisies specifically, as other flowers within the daisy family, like chrysanthemums or mums, can be toxic to pets. 
Sunflowers are a classic and safe option for summertime. If the petals or seeds are ingested by a dog or cat, it's likely that they will experience mild stomach discomfort, but they won't have any serious health issues. 
It's vitally important to note that if you notice your pet has a habit of eating plants and/or flowers that you stop them immediately and try to reconfigure your space to give them little to no access to the flowers themselves. 
Orchids are another beautiful option that pet owners can feel confident about having in their home. Like most flowers on this list, if your pet ingests a petal or leaf they'll likely experience an upset stomach, but they're non-toxic overall. 
Freesias are a tall and funnel-shaped flower, which makes it even harder for pets to reach if they're in a vase. They are, however, lemon scented, which could be tempting for any furry friend. These flowers are non-toxic to dogs and cats though, so an upset stomach will be the biggest concern if they do ingest any part of the flower. 
Beyond the safe flowers, it's important to know of the ones that you should absolutely never have around a dog or cat, as they're toxic if ingested. 
These toxic flowers include lilies, mums, tulips, azaleas, daffodils, foxgloves, hydrangea, baby's breath, peonias, iris', lavender, and eucalyptus. To be absolutely safe, always do your research before bringing any sort of plant or flower into the home.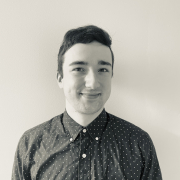 Eric Mastrota is a Contributing Editor at The National Digest based in New York. A graduate of SUNY New Paltz, he reports on world news, culture, and lifestyle. You can reach him at eric.mastrota@thenationaldigest.com.
https://media.thenationaldigest.com/wp-content/uploads/2022/05/04113700/Dog-Flowers-400x400-1.jpg
400
400
Eric Mastrota
https://media.thenationaldigest.com/wp-content/uploads/2019/12/23173823/The-National-Digest-785x60-1.png
Eric Mastrota
2022-05-04 09:00:09
2022-05-04 11:39:13
Pet Safe Flowers To Brighten Up Your Garden This Summer