Russian and Ukrainian officials met on Monday as violence continues around the cities involved in the conflict. Ukraine is pushing for an immediate cease-fire and the withdrawal of Russian troops from the country ahead of the talks.
Kyiv is currently coming under attack from heavy Russian shelling. The city has been resistant to invasion with the help of military assistance from countries across the world and global sanction efforts. In addition to the violence, the Russian military has also stated that its nuclear deterrent forces have been put on high alert after Putin's orders. 
Russian forces are now being accused of carrying out massive shelling and attack operations inside of Ukraine's second-largest city, Kharkiv, after graphic videos were posted to social media showing the assault and its devastating aftermath. 
United Nations human rights chief Michelle Bachelet said that 102 civilians, including seven children, were killed across Ukraine since Thursday, noting that those figures were likely an underrepresentation of the national death toll. 
More than half a million of Ukraine's 44 million citizens have fled the country according to the head of the U.N. refugee agency. Others are being forced to seek shelter inside metro stations and parking garages while missile strikes and gunfire take over the cities. 
A strict 39-hour curfew was in effect in Kyiv this weekend and was lifted this Monday after Russian troops invaded. Residents were able to go out and replenish essential supplies while dodging the violence. 
There's been a concentrated effort to make Putin pay for the invasion economically as well. Sanctions imposed by the United States and its allies have greatly impacted Russia's economy. Russia's central bank kept the stock market closed and raised its interest rate to 20 percent from 9.5 percent in an attempt to improve the plummeting national currency. 
The United States has also announced that it would be expanding sanctions on Russia's central bank, making it so Americans will be blocked from doing any business with it, and freeze any assets the banks may hold in the U.S.. 
"Russia's economic reality has changed due to the heavy sanctions, but they were prepared and able to handle the damage," Kremlin spokesman Dmitry Peskov stated. 
Russia has also closed its airspace to airlines from the European Union and several other countries as a means of retaliation for the current ban on travel from Russian planes over its airspace. 
Ukrainian President Volodymyr Zelenskyy has stated that he doubted the talks with Russia would actually produce results, but Ukraine's forces have slowed Russia's advance and they still hold the capital, Kyiv, and Kharkiv. 
"The bulk of Putin's ground forces remain more than 30 km [18 miles] to the north of Kyiv. Logistical failures and staunch Ukrainian resistance continue to frustrate the Russian advance," Britain's Ministry of Defense said in a post on Twitter Monday morning.
"With the operation moving slower than anticipated, Russia was bringing in more troops, weapons and equipment. They underestimated the resistance they were going to meet and that's why they're making less progress," according to NATO Secretary General Jens Stoltenberg. 
"Armed with government-issued machine guns, homemade Molotov cocktails and shovels to build barricades, civilians have helped to reinforce their army's desperate but for now effective resistance. They will soon be joined by prisoners with combat experience who will now be released," Zelenskyy stated. 
Zelenskyy has stated that Putin is intending to remove Ukraine's pro-Western government to potentially replace it with a Moscow-friendly regime. Putin also recently issued a directive to increase the readiness of Russia's nuclear deterrent forces. Russia has thousands of nuclear warheads in its arsenal. 
"The move is reckless and dangerous. There's no reason for that. NATO is no threat to Russia. Although NATO moved to increase its presence in Eastern Europe in the wake of the Ukraine invasion, it had no intention of becoming involved in the conflict itself. We have a responsibility to make sure that this doesn't spiral out of control. That will be extremely dangerous," Stolenberg stated.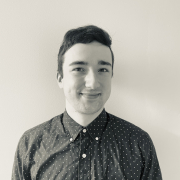 Eric Mastrota is a Contributing Editor at The National Digest based in New York. A graduate of SUNY New Paltz, he reports on world news, culture, and lifestyle. You can reach him at eric.mastrota@thenationaldigest.com.
https://media.thenationaldigest.com/wp-content/uploads/2020/01/16165859/Ukraine-Flags-400x400-1.jpg
400
400
Eric Mastrota
https://media.thenationaldigest.com/wp-content/uploads/2019/12/23173823/The-National-Digest-785x60-1.png
Eric Mastrota
2022-02-28 12:27:01
2022-02-28 14:18:37
Ukraine Pushing For Cease-Fire In Talks With Russia As Fighting Continues