Christmas time is here, and if you're living in one of the parts of the United States that has already felt the wrath of winter storms this year, than you're definitely preparing for a possible white Christmas. However, what do you do if you're living in California, Florida, parts of the South, and any other part of the US that remains above 60 degrees during the holidays? Experiencing a "winter wonderland" seems to be an unspoken essential aspect of the holidays, but for many Americans that's just not the reality. So how do you create the same level of Christmas magic and spirit when you're surrounded by palm trees and warm weather?
Decorations would be the obvious first step. Sometimes, families like to take vacations during Christmas when they just need a break from all the chaos of winter piled on top of an already stressful holiday. So whether you're spending your holiday in a hotel room, Airbnb, or just at home in Los Angeles, adding decorations will liven up any space and fill it with that Christmas joy that seems to be lacking from Mother Nature. If you are in a situation where you're temporarily going somewhere warm and can't travel with a 6 foot tall tree and bins upon bins of twinkly lights, ask the concierge services, or local activity hotlines, where the best spots are to pick up some decorations. 
Assuming you spend a majority of your holiday budget on the vacation itself, you won't have to break the bank on decor either. Simple string lights can range from $10 – $80 depending on how many you get and from where. Tinsel and ribbon go for less than $20 at local craft stores, and mini Christmas trees don't have to cost more than $30. If you are already a resident in an area with a warm winter climate, then get out there and go buy a tree, hang some lights, light some Balsam candles and enjoy your own little slice of Christmas paradise. 
Also, if you're the type of person who just really needs some sort of snow to feel like it's the holidays, buy some pillow fluff from a local craft store online, and stuff some in between the tree branches, on the window sill, side tables, etc., and powder on some iridescent or silver glitter to give it that freshly glowing snow look. Just because it's not real snow doesn't mean that the mood isn't still set. 
Our senses are what gives us the best indication of the holidays. Pine trees, cinnamon, and peppermint are just a few examples of the many scents that fill a room with holiday cheer. Simple scented candles can be used to fill any space with Christmas cheer. If you have an artificial tree, or are in a space where you can't necessarily burn any candles, Michaels and craft stores alike sell Pine scented sticks that you can simply and discreetly hide within your tree branches, or just around the room. The sticks emit a natural pine scent that isn't too overwhelming or artificial for the space. Regular cinnamon sticks, cloves, and spices in boiling water have also been known to have the same effect. 
Wherever you are, make sure you're getting your fix of holiday entertainment. Keep the holiday music on in the background as much as you can. The subtle sounds of jingle bells and Mariah Carey's Christmas album always seem to bring holiday cheer to any space. Many families also have their standard Christmas movie that is a must-watch every holiday season. So if your family decided to be spontaneous and spend the holidays in Costa Rica, pre-download the movie onto a laptop to ensure that you can keep your tradition alive. Order some hot cocoa from room service and enjoy. 
Speaking of hot cocoa, the tastes of the holidays is what really brings it all together. Holiday food is comfort food, as it's extremely traditional. Making a full-on holiday feast is easy if you're actually living in these warm places, but if you're in more of a vacation/temporary living situation and are depending on local eateries for food, at least buy a decent amount of Christmas cookies and any other holiday desserts from the local grocery stores. So even if you end up ordering room service grilled cheese on Christmas day, you can still finish the meal with a candy cane and holiday sugar cookie (the desserts are clearly key here). 
Even if your Christmas isn't gearing up to "let it snow," the true spirit of the holiday is being around your loved ones and being thankful for all that you have. So grab some cocoa and a cookie, put on some Bing Crosby, and hit the beach!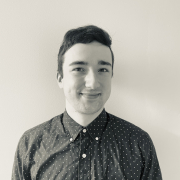 Eric Mastrota is a Contributing Editor at The National Digest based in New York. A graduate of SUNY New Paltz, he reports on world news, culture, and lifestyle. You can reach him at eric.mastrota@thenationaldigest.com.
https://media.thenationaldigest.com/wp-content/uploads/2019/12/23174800/Santa-with-Floats-400x400-1.jpg
400
400
Eric Mastrota
https://media.thenationaldigest.com/wp-content/uploads/2019/12/23173823/The-National-Digest-785x60-1.png
Eric Mastrota
2019-12-17 12:57:27
2020-04-09 15:52:25
Christmas In Shorts? How To Celebrate The Holidays In Warm Weather