With the arrival of the month of October comes the widely celebrated Mid-Autumn festival in Asia. On October 1st, hundreds of millions of individuals are expected to flood public transportation in what's known as one of the busiest travel times in the world's most populated country. The eight-day festival marks China's first major holiday celebration since the coronavirus pandemic began. 
While life in China has almost completely returned to normalcy in terms of the pandemic, this week will be a true test to how successful they were at taming the virus/will continue to keep case numbers down. The festival, however, is projected to bring in a lot of money, as it does every year, which would be a great boost for China's dwindling economy. 
Last year 782 million domestic trips were made during the festival week in China, which generated around $95 billion in tourism revenue. This year, the ministry of culture and tourism in China is projecting 550 million domestic trips, while China's largest online travel agency, Ctrip, is predicting the number to be more around 600 million. 
The thought of that many individuals moving within such a short time period seems unfathomable for most citizens across the world also still battling this virus. But in China, the virus is less of a concern for the holiday week, as the nation has had close to zero local transmissions and has continued to implement some of the world's strictest border control measures for international travelers. 
While Wuhan, China acted as the initial epicenter for Covid-19, the country has since been able to contain the virus and has only dealt with smaller-scaled outbreaks that occasionally would flare up. There haven't been any locally transmitted symptomatic cases since mid-August, and any individuals coming into China from overseas have to go through a vigorous screening process.
China's overall restrictions on domestic movement have for the most part been able to lift. Some cities are requiring their citizens to show a green health code on their smartphones at certain public transportation facilities, but the implementation of that policy has been relatively relaxed as of late. International leaders view this week's festivities as a sign of China's confidence, especially considering they've been one of the countries most on top of enforcing their health and safety measures. 
The Chinese Center for Disease Control and Prevention released a statement last week in which they claimed all domestic travel for the country can be arranged as normal for the upcoming holiday week, as long as all cities in mainland China maintain their low risk status. Travelers are still encouraged to protect themselves with facial coverings and social distancing.
China's Culture and Tourism Ministry has also ordered prominent tourist sites to restrict capacity to 75% during the festival week, and to better facilitate potential contact tracing efforts in the future, all visitors are required to register which sites they're going to visit online before being granted entry. 
While the Mid-Autumn Festival typically sees a massive spike in international travel among various celebrating Asian countries, this year all overseas trips will likely be impossible due to border restrictions heavily being enforced within most Asian countries. On major Chinese highways it's expected that massive traffic jams will be occurring as they do every year, as it's predicted that an average of 51 million highway trips happen per day during the week-long festival.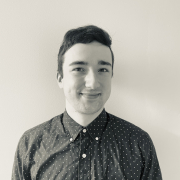 Eric Mastrota is a Contributing Editor at The National Digest based in New York. A graduate of SUNY New Paltz, he reports on world news, culture, and lifestyle. You can reach him at eric.mastrota@thenationaldigest.com.
https://media.thenationaldigest.com/wp-content/uploads/2020/10/01163658/Mid-Autumn-Festival-400x400-1.jpg
400
400
Eric Mastrota
https://media.thenationaldigest.com/wp-content/uploads/2019/12/23173823/The-National-Digest-785x60-1.png
Eric Mastrota
2020-10-01 16:22:36
2020-10-02 16:12:03
Rising Covid-19 Concerns Appear In China As Nation Gears Up For Mid-Autumn Festival