In an interview with The New York Times to promote his new Prime Video series "Mammals," the 44-year-old host of the Late Late Show, James Corden, finally addressed the comments made by Balthazar owner Keith McNally after he banned Corden from his restaurant.
In a post on Instagram, McNally said that Corden was "the most abusive customer to my Balthazar servers since the restaurant opened 25 years ago." It led him to "86" Corden, barring him from the eatery on Monday.
He lifted the ban hours later after Corden called McNally to apologize.  Corden said he was comfortable speaking about the situation while being interviewed a few days later.
"I haven't done anything wrong on any level. So why would I ever cancel this [interview]? I was there. I get it. I feel so Zen about the whole thing. Because I think it's so silly…I just think it's beneath all of us. It's beneath you. It's certainly beneath your publication."
When asked if he was aware of the conversation McNally's posts ignited on the internet, Corden said he had not "really read anything" and asked, "should we not all be a little grown-up about this?"
"It's strange. It's strange when you were there. I think I'm probably going to have to talk about it on Monday's show. My feeling, often, is, never explain, never complain. But I'll probably have to talk about it…I promise you, ask around this restaurant. They don't know about this. Maybe 15% of people. I've been here, been walking around New York, not one person's come up to me. We're dealing in two worlds here."
During the interview, which was conducted at a restaurant, another customer happened to send back a dish nearby. Corden pointed out that incidents like this happen "every day" and they are "happening in 55,000 restaurants as we speak." He asked the journalist, "Can you imagine now if we just blasted her on Twitter? Would that be fair? This is my point. It's insane."
According to McNally, Corden treated his employees poorly both times he visited his restaurant and also at another establishment named Café Luxembourg.
One of the incidents happened in June when Corden found a hair in his lunch while dining at Balthazar.
McNally said that "although this is diabolical, it happens very occasionally in all restaurants." Corden showed the hair to the manager after he finished his meal. The manager was apologetic. Corden then said, "Get us another round of drinks this second. And also take care of all of our drinks so far. This way I don't write any nasty reviews in yelp or anything like that."
In another incident, McNally said that Corden was upset about his wife's meal and lashed out at a server.
"James Corden was at Balthazar with his wife on Oct. 9 for brunch. He asked for a table outside. Brunch Maitre D' Allie Wolters took the party to table 301. Mr. Corden's wife ordered an egg yolk omelet with Gruyere cheese and salad. A few minutes after they received the food, James called their server, M. K. and told her there was a little bit of egg white mixed with the egg yolk. M. K. informed the floor manager, G. The kitchen remade the dish but unfortunately sent it with home fries instead of salad. That's when James Corden began yelling like crazy to the server: 'You can't do your job! You can't do your job! Maybe I should go into the kitchen and cook the omelet myself!' M.K. was very apologetic and brought G. over to the table. He returned the dish, and after that, everything was fine. He gave them promo Champagne glasses to smooth things out. G. said that Corden was pleasant to him but nasty to the server.' M.K. was very shaken, but professional that she is, continued to finish her shift."
After publicly calling out Corden on social media and banning and then unbanning him from his renowned NYC restaurant, McNally shared with his Instagram followers that he was "feeling strange."
"On the one hand, he was definitely abusive to my staff, on the other hand, I feel really sorry for him right now. Like most cowards I want it both ways, F— it, I'm going to get drunk."
However, upon seeing the published NYTimes interview, McNally made another post on Instagram expressing his disappointment in Corden's comments.
"I've no wish to kick a man when he's down. Especially one who's worth $100 Million, but when James Corden said in yesterday's N.Y. Times that he hadn't done "anything wrong, on any level," was he joking? Or was he denying being abusive to my servers? Whatever Corden meant, his implication was clear: he didn't do it. Although I didn't witness the incident, lots of my restaurant's floor staff did. They had nothing to gain by lying. Corden did. I wish James Corden would live up to his Almighty initials and come clean. If the supremely talented actor wants to retrieve the respect he had from all his fans (all 4 of them) before this incident, then he should at least admit he did wrong. If he goes one step further and apologizes to the 2 servers he insulted, I'll let him eat for free at Balthazar for the next 10 years."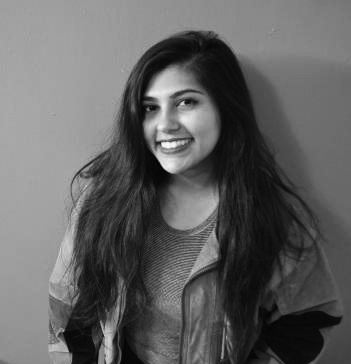 Moumita Basuroychowdhury is a Contributing Reporter at The National Digest. After earning an economics degree at Cornell University, she moved to NYC to pursue her MFA in creative writing. She enjoys reporting on science, business and culture news. You can reach her at moumita.b@thenationaldigest.com.
https://media.thenationaldigest.com/wp-content/uploads/2022/10/24094806/waitress-400x400-1.jpg
400
400
Moumita Basuroychowdhury
https://media.thenationaldigest.com/wp-content/uploads/2019/12/23173823/The-National-Digest-785x60-1.png
Moumita Basuroychowdhury
2022-10-24 09:00:01
2022-10-24 09:48:21
James Corden Breaks Silence on Restaurant Ban and Makes Things Worse