The Centers for Disease Control and Prevention issued a warning that a drug-resistant and potentially deadly fungus is spreading rapidly at an "alarming rate" through U.S. health care facilities.
A study conducted by the CDC found that Candida auris has now been detected in more than half of U.S. states. Cases nationwide nearly doubled between 2020 and 2021 from 756 to 1,471 before increasing to 2,377 in 2022. The majority of cases tested were immune to antifungal treatment.
C. auris poses little threat to healthy people but can cause serious illness or death in those with compromised immune systems or those who use medical devices like ventilators or catheters.
The CDC has called the fungus an "urgent antimicrobial resistance threat." It can spread from "contact with affected patients and contaminated surfaces or equipment." Common symptoms include fever and chills that do not improve with treatment.
Dr. Meghan Lyman, chief medical officer of the CDC's mycotic diseases branch and the report's lead author, told NBC the increase in cases "in the most recent years, are really concerning to us." She stated the CDC has "seen increases not just in areas of ongoing transmission, but also in new areas."
Identifying the fungal infection can be challenging because most patients present with advanced illness and confirmation of infection requires a laboratory test. Moreover, while a significant number of patients with invasive infections die, it can be difficult to assess the exact role C. auris played in these deaths.
According to the CDC data, which was published in the Annals of Internal Medicine, infection by C. auris was first reported in the United States in 2016. The most rapid rise in cases was observed from 2020 to 2021.
The growing number of cases resistant to echinocandins, the most widely prescribed antifungal medication for the infection, is raising the most concern.
Poor infection prevention in health care facilities and better screening efforts have contributed to the increase in reported cases, according to the CDC. The additional strain on health care and public health systems during the pandemic may have also exacerbated the spread of the fungus.
The Mississippi Department of Health has been fighting a growing outbreak of infections. A lead epidemiologist in the state, Dr. Paul Byers, told NBC there had been ongoing transmission at two long-term care facilities. Cases have also been identified at several other facilities in the state.
"Unfortunately, multi-drug resistant organisms such as C. auris have become more prevalent among our highest risk individuals, such as residents in long-term care facilities."
Dr. Byers told NBC in an email at least 12 people have been infected with C. auris since November, with four "potentially associated deaths."
The CDC reports that the fungus can be found both on the skin and throughout the body. The healthy population is not in danger, but about a third of those infected with C. auris die.
The CDC examined information from state and local health departments on C. auris infections and asymptomatic but contagious "colonized" individuals from 2016 to 2021. Between 2019 and 2020, infections increased by 59%. The following year, there was a 95% increase. The number of people "colonized" increased by 21% in 2020 and 208% in 2021.
Dr. Waleed Javaid, an epidemiologist and director of infection prevention and control at Mount Sinai Downtown in New York, called the findings "worrisome."
"But we don't want people who watched 'The Last of Us' to think we're all going to die. This is an infection that occurs in extremely ill individuals who are usually sick with a lot of other issues."
One of the challenges in preventing the fungus spread in hospital ICU units is that C. auris can colonize not only people who come into contact with the fungus but also patient rooms.
"By its nature, it has an extreme ability to survive on surfaces. It can colonize walls, cables, bedding, chairs. We clean everything with bleach and UV light."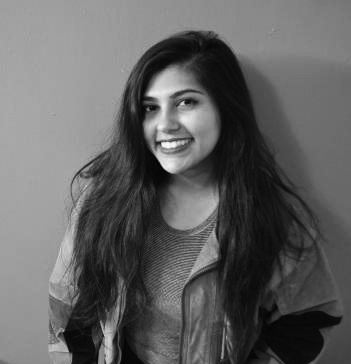 Moumita Basuroychowdhury is a Contributing Reporter at The National Digest. After earning an economics degree at Cornell University, she moved to NYC to pursue her MFA in creative writing. She enjoys reporting on science, business and culture news. You can reach her at moumita.b@thenationaldigest.com.
https://media.thenationaldigest.com/wp-content/uploads/2023/03/28163754/fungus-400x400-1.jpg
400
400
Moumita Basuroychowdhury
https://media.thenationaldigest.com/wp-content/uploads/2019/12/23173823/The-National-Digest-785x60-1.png
Moumita Basuroychowdhury
2023-03-29 10:00:23
2023-03-29 14:57:28
CDC Says a Deadly Fungal Infection Is Spreading in the US at an 'Alarming' Rate