Toyota is one of the most well-known standard car brands here in America. However, this year the vehicle company made a surprise appearance and announcement at CES 2020, an annual convention in Las Vegas known for introducing the world to all the new tech innovations to come within the following year.
Toyota announced that they are currently working on a project that will convert a former 175 acre car factory site to a mini town that they're describing as a "prototype city of the future." According to Toyota's official release, the "city" will be used to test vehicles, new smart home technologies, street designs, and other mobility products that will be tested by the full time residents that will be living in the city.  
The project is also being referred to as the "Woven City" by Toyota, which refers to the three different types of streets the company wants to "weave" throughout one another. 
Toyota President and CEO Akio Toyoda (L) and Architect Bjarke Ingels speak at CES 2020
"'Woven City' is a reference to weaving together three different types of streets or pathways, each for a specific type of user. One street would be for faster vehicles only. The second would be a mix of lower-speed personal mobility vehicles, like bikes and scooters, as well as pedestrians. And the third would be a park-like promenade for pedestrians only. These three street types weave together to form an organic grid pattern to help accelerate the testing of autonomy," according to Toyota. 
Up to 2,000 individuals will be able to live in this city and that's exactly what Toyota wants to occur. Most of the residents will be Toyota employees accompanied by their families. The town itself is based at the bottom of Mount Fuji in Japan, and is being designed by Bjarke Ingels, a famous Danish architect who is known for his extremely modern and sustainable building designs. Ingles and Toyota both have claimed they plan for the project to begin production by the end of 2021. 
In support of Ingles' sustainable values, Toyota plans on using their hydrogen fuel cell technology as a means of powering the entire 175 acre city. Hydrogen fuel is one of the cleanest forms of energy that can be used as a major power source without emitting any harmful elements into the environment. Toyota has already begun implementing this sustainable technology into some of their larger transport vehicles as a means of reducing the harmful emissions that trucks typically pump into the air. For the hydrogen fuel cell trucks, the only thing they emit is water vapor, a concept Toyota wants to implement into their town. 
If Toyota can successfully create this small futuristic city and run it completely on hydrogen fuel cell technology, the possibilities for sustainable living in the future will be limitless. Real progress towards reversing the catastrophic effects of climate change can begin. 
The trucks that Toyota has been testing this technology on will be implemented into the Woven city, however, not all of them will be performing traditional truck duties. 
"Toyota envisions these [hydrogen fuel cell powered trucks] serving a variety of functions, from typical mobility services like ride-sharing and carpooling, to less-typical purposes like serving as mobile office and retail spaces, medical clinics, hotel rooms, and more. These vehicles would congregate in centrally located plazas within Toyota's prototype city to sell goods or provide services," according to representatives from Toyota.
Residents of Woven City will also have access to a plethora of smart home technologies and AI powered devices all meant to enhance daily life and the tasks that come with it. The goal is to perfect all the technology within the city so that when these products/vehicles are ready to be implemented into the real world, they'll be functioning perfectly.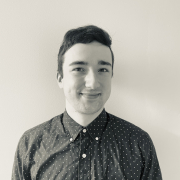 Eric Mastrota is a Contributing Editor at The National Digest based in New York. A graduate of SUNY New Paltz, he reports on world news, culture, and lifestyle. You can reach him at eric.mastrota@thenationaldigest.com.
https://media.thenationaldigest.com/wp-content/uploads/2020/01/07163629/Toyota-Sign-400x400-1.jpg
400
400
Eric Mastrota
https://media.thenationaldigest.com/wp-content/uploads/2019/12/23173823/The-National-Digest-785x60-1.png
Eric Mastrota
2020-01-07 14:10:19
2020-04-09 15:50:36
Toyota Is Building A "Prototype City Of The Future" In Japan